Memorial site opened for abortion regretters
03-05-2023
Western Europe
CNE.news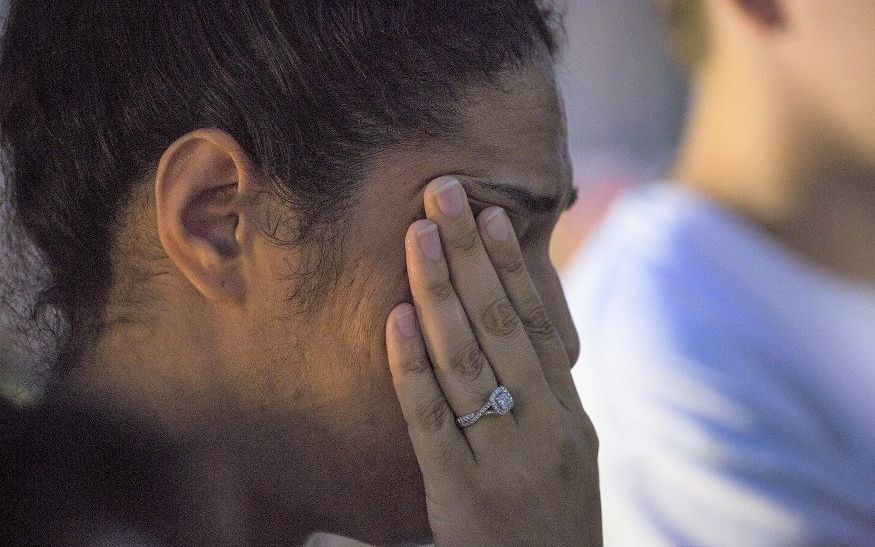 Women who had an abortion often carry that secret in loneliness. To acknowledge their suffering, Dutch activists set up the memorial site "Jug of Tears." With this memorial, old wounds are tended and stories come to the surface.
"Andre. 1985. Psalm 139. In loving memory." Just seven words make up the slate sign first attached to a wall of willow trees at the "Jug of Tears" memorial site last Saturday. Behind that small number of words, however, lies a world of suffering, knows Van Helden. On Saturday, he opened a memorial in the so-called "Special Forest" in the Dutch town of Driebergen for women who lost a child to abortion.
Andre's mother -a Christian- was 15 when she became pregnant. Those around her urged her to have an abortion. The teenager saw no other option and had her baby removed. "However, that choice has always gnawed at her," says the coordinator at Choose Life. "By giving a sign with her son's name a place at the memorial, she wants to acknowledge that her baby existed."
Developments around abortion in our society are moving fast, Van Helden explains to the Dutch daily Reformatorisch Dagblad. "The media mainly provides a platform for women who express that they are happy with their choice of abortion."
Deathbed
But there is also another side, according to Van Helden. "Recently, for example, I heard about a woman of over ninety. On her deathbed, she told me for the first time that she had had an abortion. She was 14 at the time. She carried that secret with her all her life. She did not dare to be open about her pain and guilt."
And she is not the only one. "Years back, I led in prayer during the March for Life. I prayed for women struggling silently with the loss of their unborn child. "You prayed for me," one woman emailed me afterwards. No one knew of the burden she carried.
With the memorial 'Jug of Tears', we hope to recognise the regret, grief and loneliness this group of women struggles with."
Shame
According to Van Helden, women find it especially difficult to talk openly about committed abortions because of a sense of shame. "They feel responsible for the choice they made - with or without pressure from the environment. Admitting that regret and guilt consume you is difficult. It is much easier to keep up appearances and say nothing about the abortion and its consequences. In addition, the fact that our society is increasingly normalising abortion acts as a hindrance."
Women can have a sign placed with their child's name at the memorial site. They can also share their story digitally. "This way, they can mourn the baby they lost and give space to the pain abortion has caused them. That recognition is a first step towards recovery."
The memorial's name, "Jug of Tears", references Psalm 56. "You have kept count of my tossings; put my tears in your bottle." Van Helden explains that God sees the grief and pain over the loss of unborn life. "Besides, the image is also understandable and symbolic for women who are not religious. I hope it offers starting points for conversation."
Europe
In the Netherlands, around 30.000 children die by an abortion annually. Although the Netherlands has one of the longest term limits with 24 weeks of gestation, it ranks somewhere in the middle compared to other European countries. Bulgaria leads the way, with 380 abortions per thousand live births. Other high-ranking countries are Romania (359), Russia (353) and Sweden (317).