EU Parliament demands stop on Palestinian funds because of schoolbooks
11-05-2023
European Union

CNE.news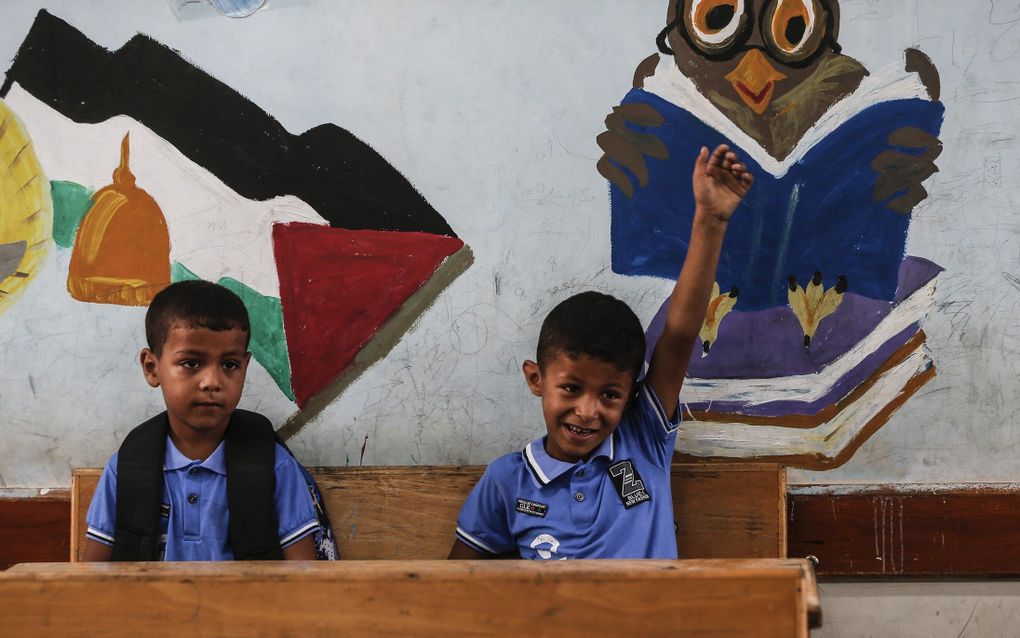 For the fourth time, the European Parliament calls upon the European Commission to stop funding anti-Semitic Palestinian textbooks.
On Wednesday, MEPs passed a resolution that calls for the suspense of aid to the Palestinian Authority's educational system until anti-Semitic and violent content is removed from the schoolbooks in line with UNESCO standards of peace and tolerance. The content is found in material used by students from Kindergarten up to grade 12, Algemeiner reports.
Earlier, Jerusalem Post mentioned the example of a textbook that mentions that "every Muslim should engage in jihad for the liberation of Palestine." It furthermore read that students should be "a shard of glass in Israel's neck and a whirlwind of fire in Israel's eyes."
Violent activities
In total, 421 MEPs of the 577 voted in favour of the resolution. The resolution "deplores the problematic and hateful material in Palestinian school textbooks and study cards, which has still not been removed." According to the resolution's authors, the content leads to a rise in violent activities by Palestinian teenagers.
It is not the first time that a resolution of this kind has been passed, Jerusalem Post writes. However, thus far, the European Commission has "largely ignored previous resolutions on the matter", the text reads. As the hateful content of the textbooks has not been removed, the "European Parliament requests the Commission to closely scrutinise that the Palestinian Authority modifies the full curriculum expeditiously."
Dutch Christian MEP Bert-Jan Ruissen was one of the supporters of the resolution. "We ask the European Commission to review the EU subsidies for Palestinian textbooks full of anti-Semitism critically. Again, leftist fractions want to hide these anti-Semitic facts. And again, the European Commission remains inactive."
Salaries
The resolution was strongly opposed by the Palestinian Authority, which lobbied hard in Brussels, says Israeli education watchdog Impact-se. According to a report from the organisation, the salaries of anti-Semitic teachers are paid for by the EU via the United Nations Relief and Works Agency. In total, the latter received 511.5 million dollars (about 470 million euros) from the European Union.