Record number of antisemitic attacks in Austria in 2022
17-05-2023
Central Europe
CNE.news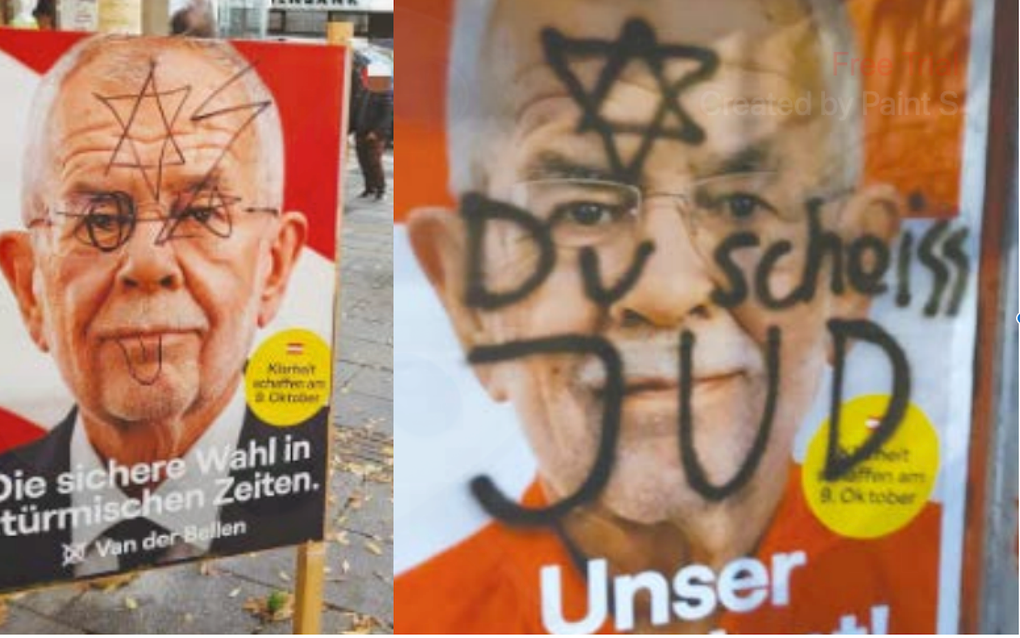 In 2022, the complete number of antisemitic incidents was lower than in the year before. But concerning physical attacks, it was a record year.
That is clear from the anti-Semitism report for 2022 that was presented by the Jewish community on Monday.
The anti-Semitism reporting office operated by the IKG (the Jewish community in Vienna) recorded 719 incidents, a quarter decrease compared to the year before. It is still the second highest value since documentation began in 2008, stressed IKG President Oskar Deutsch on Monday, as reported by ORF.
The statistics are only a "small balance sheet" and only make part of the anti-Semitism in Austria visible, emphasised Deutsch at the presentation of the report on Monday. It is only about reported cases. The number of unreported cases is much higher.
Also, the Covid pandemic had an influence. The measures associated with Corona were compared with the actions against the Jews in the Third Reich. That caused a record number of incidents in 2021.
Muslim
Although the number of incidents was fewer, the intensity increased in 2022. In particular, the number of physical attacks, threats and property damage increased, the report shows.
These attacks can primarily be assigned to "Muslim" anti-Semitism, with the perpetrators mostly being young, reported IKG General Secretary Benjamin Nägele.
Overall, attacks and threats of "Muslim anti-Semitism" accounted for 9 per cent of reported cases. More than half (55 per cent) came from the political right spectrum, and 20 per cent were from the left scene. "Each anti-Semitic incident is one anti-Semitic incident too many. And I really don't care much where it comes from," said IKG President Deutsch.
Deutsch said the number of attacks against Jewish children and young people and the young age of the perpetrators is alarming. The IKG referred to similar observations in Germany and Great Britain.