German gender law stagnates after Interior Minister rejects it
12-07-2023
Central Europe

CNE.news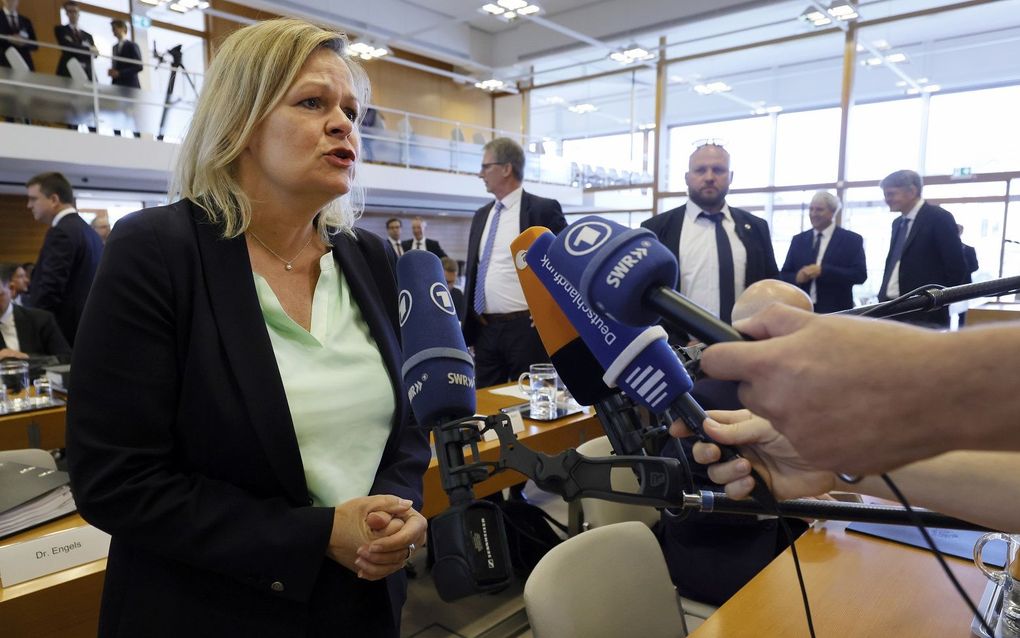 The German traffic light coalition desired to push self-determination through the Cabinet discussion before the summer break. However, the Interior Minister threw a spanner in the works last Wednesday.
The so-called self-determination law is to make it easier for transgender people to change their legal gender and their first name, PRO reports.
However, the Minister of Interior, Nancy Faeser, now criticises the draft because she believes that a law in this form can provide a cover for criminals. She points out that these people could use the legislation to avoid prosecution by going into hiding.
The current proposal for a gender law rules that previous names and gender entries are to be deleted. Only in exceptional cases, this information is to be released again. However, this means that information about a person may also disappear in a barely accessible safe. Criminal convictions or gun ownership, for example, are tied to someone's name and thus disappear when a name is changed.
Because of Faeser's objection, the self-determination law could not be discussed by the Cabinet before the parliamentary break. For that, the Minister of Interior has to approve it first. That means that it will at least be September before the chance to do so comes again, much to the disdain of Minister Lisa Paus, Cicero writes.
Allegedly, the Minister of Interior requires that security authorities are informed when someone changes their name so that they can adjust it in their systems, and criminals cannot conceal their identity by switching their gender.