Slovakians march for the family
21-07-2023
Central Europe

CNE.news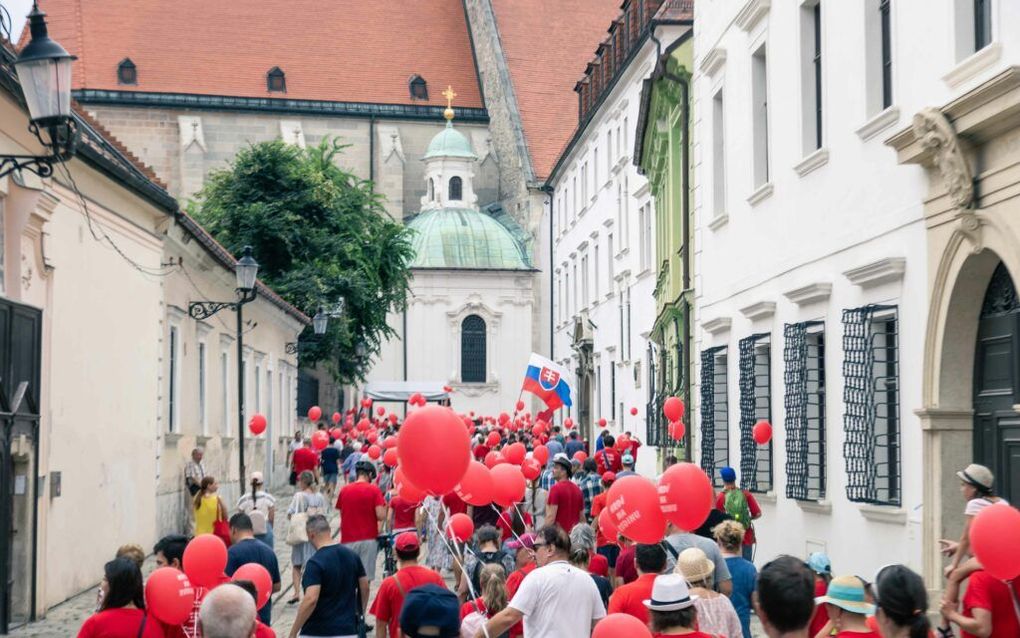 On Saturday, Slovakians will walk a Pride March. Not to support the LGBT community but to show their solidarity with the traditional family.
Marriage protects children. That is the slogan of the event this year. Anton Chromík points out that this protection is not obvious nowadays when the cultural-sexual revolution soars high. "The threats that we are experiencing and that are escalating are directed mainly at children. They are the most endangered and become increasingly endangered", he tells Standard. Together with Marek Nikolov, Chromík organises the march.
He points out that parental rights are under increasing pressure, and children's education is also interfered with. "Children, in short, need protection from marriage. It is the best they can get."
Co-organiser Nikolov points out that children are more at risk today than in the past. In addition to ideological attacks on the traditional family, minors are confronted with computer games, social networks and porn, he says. Nikolov sees it as his duty to draw attention to this problem. "We want to testify how important relationships are. It applies to a man and a woman in marriage; it also applies to the relationship with children. Relationships cost something, but there is no other way. And the result is worth it. Anyone who has experienced the goodness of a loving family understands this."
Panel discussion
The march, which emphasises the importance of traditional marriage and the protection of children, will start in Bratislava at 3.00 p.m. Before that, there will be a panel discussion with some pro-family associations at 1.00 p.m. It is the eleventh edition of the event already, Standard writes.
Chromík points out that the march will take a different route than last time. "We will not only go through the narrow streets, which prevent the march from developing", he explains. Nikolov adds that he hopes that people will come in red T-shirts and bring Slovak flags.
The program includes the announcement of a competition which was held prior to the event at primary and secondary schools.
Arrogance
Not everyone is happy with the event, Chromík admits. Some say that it is a sham business. However, Chromík disagrees. "I find that a bit ridiculous because our goal is to offer an answer. If we were to ignore the questions and problems raised by the other side, we would not respond. Then we would consider this to be a manifestation of arrogance", he tells Standard. Chromík believes that every person deserves a kind answer, also if they ask the "absurd question of whether a child does not need to have a father and a mother and that some alternatives may be just as good." He adds that the march is also not a protest but carries a positive message.
The two organisers of the family march worry about the upcoming elections, which will be held in a little over two months. Nikolov highlights the words of Vladimír Šucha, representative of the European Commission in Slovakia, who said that the Slovaks need to be pushed into gender ideology. Also, the political party Progressive Slovakia wants to strengthen laws against hate speech, which also includes questioning gender ideology. According to Nikolov, these two examples show that society is changing and "how, through legislation, we can be pushed into something."
Anton Chromík, on the other hand, notes that the Slovakian Constitution still defines marriage as a union between a man and a woman. "And our politicians are supposed to protect this."