Pope Francis and Prime Minister Meloni plead for the traditional family
16-05-2023
Southern Europe
CNE.news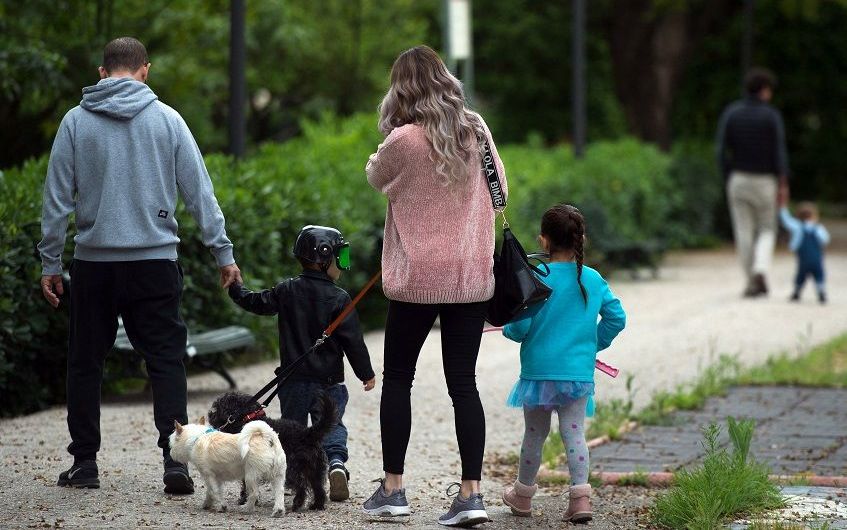 Meloni wants a "nation where parenting is not out of fashion, but a socially recognised value." According to her, having a child is a beautiful thing.
Meloni said so during the Conference on Demography in Rome last Friday. According to her, it is "time to rediscover the beauty of parenting." She is critical of the societal trend that "has told us the opposite for decades." The Prime Minister firmly believes that "it must not be scandalous to say that we are all descended from one man and one woman" and that "it cannot be taboo to say that the womb is not for rent and that children aren't over-the-counter products that you can choose and then maybe return", she added, as reported by Krone.
Prime Minister Meloni's government has started a campaign to increase the number of children in Italy and combat the demographic winter, MSN writes. For example, the government has introduced tax benefits for families and created a special Ministry of Family and Birth. "We want Italians to return to a country in which being fathers and mothers is a socially recognised value and not a private matter", she said. "A Nation in which having a child is a beautiful thing, which does not take anything away from you and does not prevent anything and gives you so much."
Culture
Pope Francis, also present at the Conference, strongly underlined Meloni's message. He believes the main problem behind the severe demographic crisis in Italy is the culture which is not family-friendly, according to him. He denounced "selfish and egocentric" choices that led to the record low birthrate in the country, The Detroit News writes.
Therefore, he pleads for political actions to change the tide. "Let us not resign ourselves to sterile dullness and pessimism", he told the conference participants. "Let us not believe that the history is already marked, that nothing can be done to reverse the trend."
Consumer good
The Italian population decline is one of the severest in Europe. Last year, Italy's number of births fell to 393,000. In the same year, 713,499 people died. In total, Italy has a population of around 58 million. Meloni's government wants to increase the number of births to at least 500,000 by 2033. That is the population growth that is necessary to sustain the economy of a country, Raw Story points out.
In addition, the Italian government has started a fight against surrogacy, Press Italy 24 reports. Family Minister Eugenia Rocella argues that today's motherhood is threatened by many factors. "By a culture that has forgotten its social value, by a work organisation that often penalises it, by times and urban spaces that do not facilitate it, and finally by a global market in which the oocytes can be sold and the uterus rented, as if the female body were a simple consumer good", she sums up.