Lennart's comment: In family policy debate, the child is often forgotten
05-04-2023
Opinion
Lennart Nijenhuis, CNE.news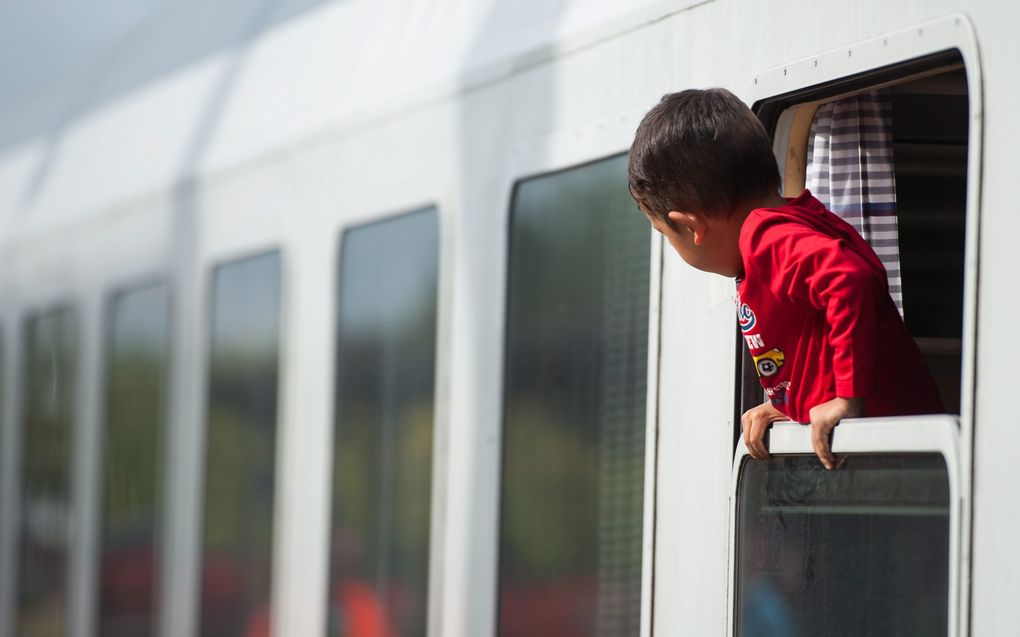 When we debate family policies without considering the child's perspective, the outcome of our decisions today will haunt us later.
In recent weeks, the formation of families has become a topic of discussion in southern Europe. In Italy, Meloni's conservative government instructed Milan's city council to stop registering children in same-sex couples. Parents now can only obtain legal recognition with a court's explicit approval. The European Parliament condemned the action, labelling it as an "attack on LGBTQ+ people."
Meanwhile, surrogacy dominated headlines in Spain after a 68-year-old celebrity obtained a child via a surrogate mother in the United States.
Regardless of where you stand in these debates, it would be wise if these issues were also addressed from a child's perspective.
Take Spain's surrogacy debate. Several ministers from the left-wing government condemned the practice. Irene Montero, the progressive Minister of Equality, argued that surrogacy is rightfully forbidden in Spain because it would be degrading for women. And while the Meloni government says that a child should have a mother and a father, the focus of the opposition is on the parents. It would violate parental rights if a gay couple could not register a child. And ultimately, that would then have harmful consequences for the child.
But outside surrogacy, too, the focus of family policies is on adults. Several Dutch men fathered dozens of children in the last years through sperm donation. In the controversy over this, it has been mainly public health that became a topic; you would not want to have half-brothers dating their half-sisters. But nobody said: what would it do with a child to grow up without a man? A father is more than a sperm donor, isn't he?
Interests
But if you look from the child's perspective and consider its interests, what does that add to the discussion?
In cases of surrogacy, a child gets to know several mothers. Not only the biological mother but also its surrogate mother. And then I am only assuming that the biological mother and the mother raising the child are the same, which could very well not be the case.
And then I have not even mentioned the circumstances a child received via surrogacy is born. A Dutch documentary shows how, in a Georgian hospital, a child has to wait ten days before his intended parents arrive. Physical contact between the surrogate mother and the child is forbidden, leaving the child alone in a cot all that time.
In cases of sperm donation, as in surrogacy, a child's roots also play a role. Even though a child grows up in a loving, heterosexual family, it will likely question its origins later in life. As long as it is possible to donate anonymously, a child might spend hours scrolling through Facebook to see whether it can somehow find a trace of their biological father. And even if the donor decides to open up for contact, the child will still not have knowledge of their half-brothers and sisters who were conceived via the donor.
Enlightened
Due to technological developments and enlightened thinking, much is possible on the family formation front. Broken free from the patriarchal and paternalistic bonds of Rome and Reformation, many people think that using the technical possibilities we have at our disposal should be used.
In these enlightened times, we Westerners decide on a group of human beings without including their perspective. It is the only group without medical or legal limitations that has no authority over itself. And although there are human rights treaties that guarantee their rights, these rights are often discarded in favour of adult rights. For the greater good, for the individual freedoms of the adult. Just look at Italy. According to the opposition, the rights of same-sex couples are allegedly breached first, and only as a consequence of that, the child is harmed.
Children that are conceived via a donor have increased diagnoses of mental health problems. These issues might be manageable when the debates on donation and surrogacy are still going on when the children are growing up. Still, when we allow this to happen without considering the consequences for children, the problems will only grow as time progresses.
Throughout the Bible, God speaks of the value and importance of children. Because children are important to God, they are also important to us. Therefore, as Christians, we should certainly not lose sight of the child's perspective, as Jesus also says to his disciples: "See that you do not despise one of these little ones. For I tell you that in heaven their angels always see the face of my Father who is in heaven". (Matthew 18:10)
We cannot debate family policy issues without considering the child's perspective. And when you look at these issues from a child's perspective, the outcomes of these debates will likely head in another direction than they are currently.
About the author
Lennart Nijenhuis (1998) started his journalism career as a digital editor at the Dutch daily Reformatorisch Dagblad (Reformed Daily). Before that, he studied Communications at Windesheim Zwolle. He has been working at CNE since its launch in October 2021.
Respond to Lennart by e-mail.