Ukrainian Archbishop addresses Patriarch Kirill after shelling of Odesa church
25-07-2023
Eastern Europe

CNE.news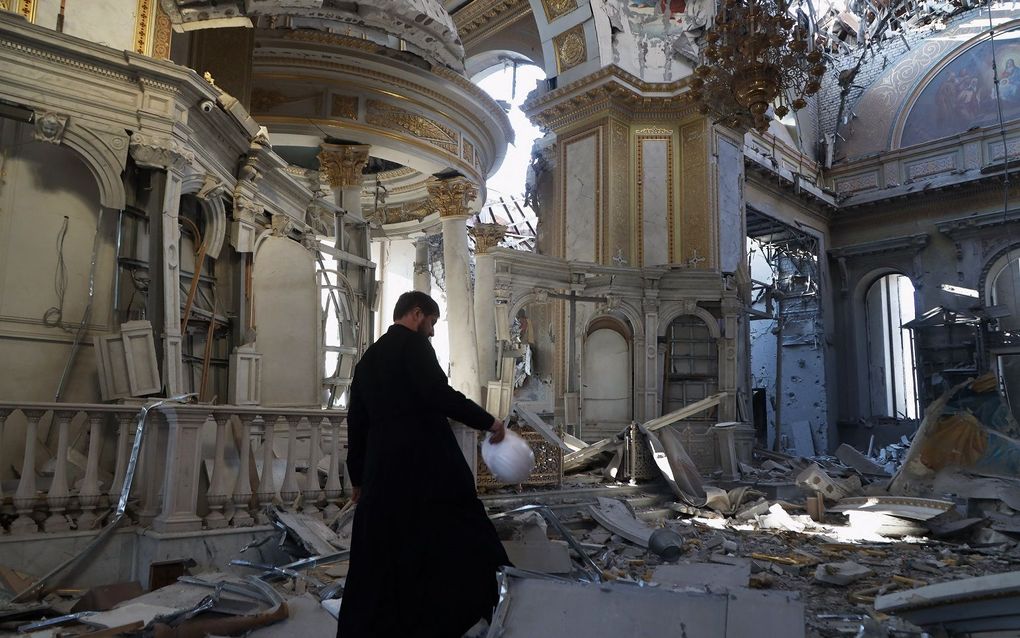 Last Sunday, a Russian rocket hit the Transfiguration Cathedral in the Ukrainian city of Odesa. Now, the vicar of the parish of the Ukrainian Orthodox Church (Moscow Patriarchate) appeals to Patriarch Kirill.
"It is under your personal blessing that the Russian army produces an outright war on the sovereign territory of the Ukrainian state", Archbishop Viktor Bykov of Artsyz writes in his letter that was published on the Facebook page of the St. Elias Monastery, as reported by SPHZ news.
He notes that the "Russian rocket blessed by you" flew straight to the altar, the holy of holiest in the church. That made him realise, he writes, "that the Ukrainian Orthodox Church has had nothing in common with your understanding for a very long time." Bykov adds that he strongly believes that Kirill's personal ambitions have caused him to lose the Ukrainian Orthodox Church and other churches on the territory of the "holy Rus."
Therefore, he also criticises Kirill's statement that some of the dioceses of the Ukrainian Orthodox Church are on their way to a schism. Instead, Patriarch Kirill himself endangers the unity of the church with "his blessings and his deeds", the Archbishop writes.
Father
He reminds Kirill that "his children" live in both Russia and Ukraine and that the Patriarch is blessing those who kill them. Viktor Bykov adds that he finds it hard to call Kirill a "Great lord and father" because he sees the Patriarch as a "father who gave up his children for death and murder."
Furthermore, Bykov appeals to the Patriarch of the Russian Orthodox Church to stop the "bloodshed", the "murder and destruction" of "peaceful cities and villages", and call an end to "Cain's war."
Repression
Also, he points out that the Russian Orthodox Church does nothing to help UOC clergy that fled Ukraine for the alleged persecution by the Ukrainian Secret Service.
"Today, we condemn this maniacal aggression of the Russian Federation against our independent country", Bykov concludes his letter. "We condemn the repression and the fear that your authorities create in the temporarily occupied areas of Ukraine. I beg you to stop. Every rocket that lands on Ukrainian territory today is seen by its citizens as your blessing."
Ukrainian President Zelensky strongly condemned the rocket attack that hit the church in Odesa. SPHZ writes that Zelensky published a video message in which he asserted that the church was destroyed by an anti-ship missile. Also, the President called that the Bolsheviks destroyed the building in 1936, and that "the terrorists are trying to destroy it again." He promised revenge, as reported by Vart Land.