Confessional movement Germany calls "God is queer" statement "heretical"
28-07-2023
Central Europe

CNE.news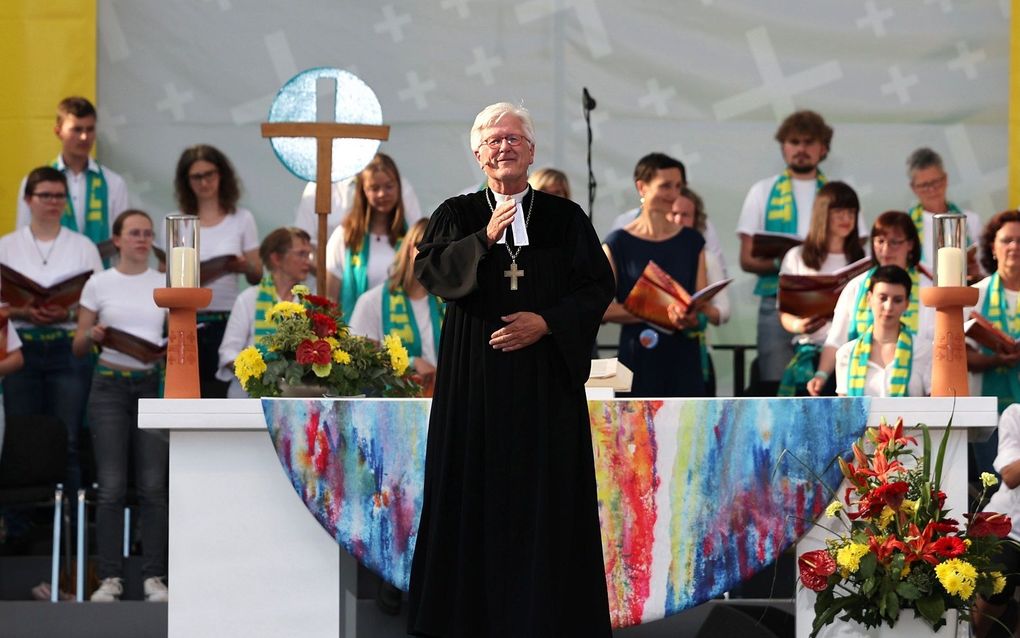 Saying that God is queer is heretical, according to a some at the German Kirchentag.
The debate over a German pastor's "God is queer" statement continues. The German Confessional Movement (Bekenntnisbewegung) "No other gospel" rejects the statement, according to the conservative German news service Idea.
"Now is the time to say: God is queer," said pastor Quinton Ceasar in front of 20,000 visitors at the Deutsche Evangelische Kirchentag on Sunday, 11 June. "Queer" is an umbrella term for people who do not feel at home within the categories of male and female or heterosexuality and homosexuality. Many called the sermon "blasphemous", but the theologian, who comes from South Africa, said he would do the same sermon "over again", the Reformatorisch Dagblad writes.
The working group Confessing Christians in Bavaria also strongly criticised Ceasar's statement and demanded clarification from the leadership of the Kirchentag.
Oppressed
Christiane Quincke, dean of Pforzheim, defended Ceasar's statements at the LGBT event Christoper Street Day in Baden-Württemberg city on 17 June. According to Quincke, God "is always bigger than we think. He removes Himself from our norms, and that is exactly what queer means." Moreover: "Jesus puts Himself on the side of the oppressed," Quincke said.
Last week, the Baden Confessional Circle called Quincke's statement a false teaching and contrary to the Confessional Scriptures, and in a letter of protest, it demanded clarification from Baden Land Bishop Heike Springhart. The latter subsequently expressed her support for Quincke. She said Ceasar and Quincke's statements should be seen in the context of opposition to the exclusion of queer people. It is "not a rewording of doctrine about God", the bishop said.
Emancipated
In response to the statement, the conservative Confessional Movement "No other gospel" criticised Springhart on Saturday. Her statement, according to the movement, subjects the image of God "to prevailing ideological and political beliefs", quoting the movement's 1934 Barmer Thesen, which also opposed the zeitgeist at the time. "Queer stands for all sexual orientations and practices that do not derive from the will of the Creator revealed in creation, but from the will of the autonomous man emancipated from God. This makes the statement "God is queer" heretical. God is neither man nor woman, heterosexual, homosexual or otherwise sexual. God is God," said the movement founded in 1966.
Pornography
Another event that caused upheaval is the plan by the Protestant church in Nuremberg, together with the LGBT movement Christopher Street Day, to display pornographic images in the church. Titled "Jesus Loves", pictures of gay people having sex will be shown, depicted with Jesus or angels. "How can the fear of God sink so far," commented Daniele Städter, leader of Idea, on Monday. "The church in Nuremberg thus becomes a space of blasphemous provocation."
After much deliberation, however, it was decided that the exhibition would be broken down and cancelled, Idea writes.