Children need their mothers
14-08-2023
Opinion
Jessica Prol Smith, WORLD News Group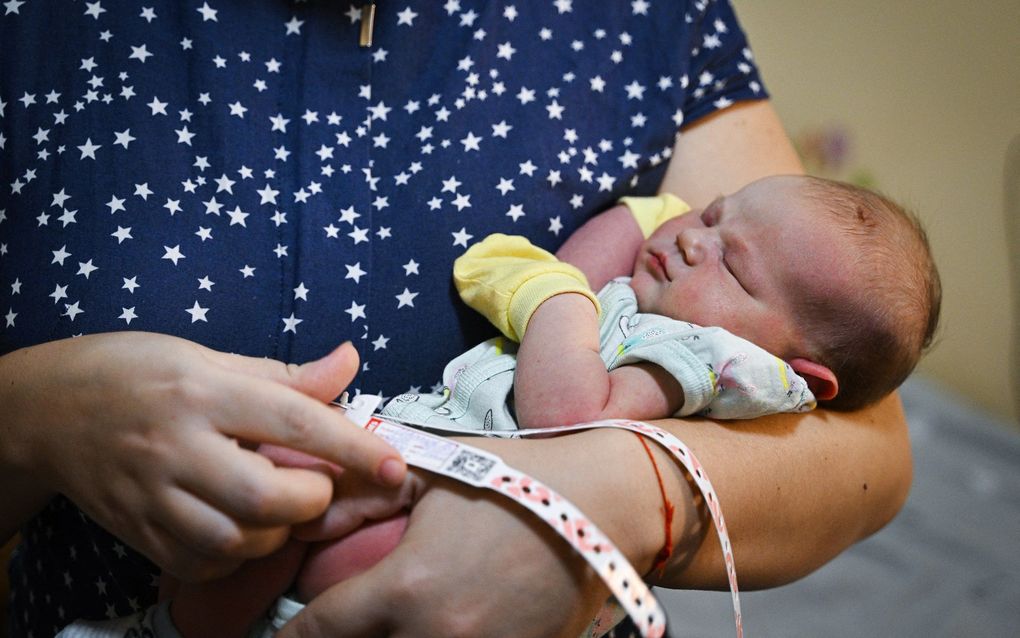 Vulnerable kids will reap the consequences of a new flirtation with motherlessness.
I sat on the hospital bed waiting for my next nurse to visit. Relieved and reflective, I tried to put the stress of a high-risk pregnancy behind me and prepare to nurse my day-old, beautiful little girl. In these quiet hours, I could focus on her, hold her skin against mine and soothe her with the same voice she knew from the months inside me. I was awed to finally hold her hand.
Then I made the mistake of scrolling through social media. A Facebook friend had just announced—with a wide smile that matched his same-sex spouse's—the next big step of his surrogacy journey. There was a passing mention of the egg "donor" whose body these men had commissioned to provide the materials for the conception and creation of a new human child. Besides that, birth and motherhood were absent.
Safe
Congratulations poured in, some from Christians I knew. I had no question that these men could provide a kind and safe environment, but how could they so casually erase the women making their dreams possible? How could they detach their intended child from his or her mother? I put my phone down, too raw to offer a kind or objective comment.
Passions run high over questions of surrogacy and family structure — and it's not just because of the ladies and their postpartum hormones. Our souls are all embedded in a network of biological connections to other human beings. But the new social experiment in family structure demands a deliberate disruption of those family connections — depriving innocent children of the social, emotional, and physical connection with one or more of their parents. It's "progress" in the wrong direction and children and women are the first to get hurt.
Adoption
Maybe that's why the video of two gay dads meeting their daughter for the first time recently went viral. CBS News tweeted the video with no apparent context. The video turned out to be a repost of an adoption story that is now at least five years old. Verbal sparks flew.
Some seemed puzzled by the disapproving remarks. Certainly, some of us mistook the video for a celebration of surrogacy—a global phenomena that now rakes in $14 billion a year. Adoption is a morally, ethically, and socially different situation than gestational surrogacy. But any intentional separation of a child from a mother or mother figure (seen in both stories mentioned) is still an ethical quandary.
Material benefit
According to one of the dads, the men reshared the video of first meeting baby Charlotte as their "way of celebrating Pride." A glance over @EquityBen's Instagram feed shows his daughter wearing rainbows and enjoying every material benefit she could desire. But at some point, it's entirely possible that Charlotte —like other children deliberately detached from one of her biological parents— will miss having a mom. Such detachment may play a significant role in the struggles that other kids with same-sex parents face.
Family structure experiments aren't new. Approximately 18.3 million (or 1 in 4) children live in a home without a father. As Brad Wilcox and others explain, the "decline of marriage and the rise of fatherlessness in America remain at the centre of some of the biggest problems facing the nation: crime and violence, school failure, deaths of despair, and children in poverty."
This new flirtation with motherlessness also appears to hold a wide array of negative physical consequences for the surrogates, egg "donors," and the products —human children— involved. But the emotional and psychological costs, while more difficult to discern, are profound. When a child is separated from her mother, she suffers a neurologically traceable setback in her ability to handle stress and self-regulate. She loses out on the unique empathy and parenting skills of a mom. When mom is missing —whatever the tragic reason— she's missed. It's strange to need to make the argument, but children need their mothers.
Reproduction
In a culture that's deliberately confused about motherhood and reproduction, Christians must fight to think deeply and love well. Our communities must continue to welcome and protect today's version of the "orphan and widow" —as they have since the days of the early church. Some of us will weep with infertile couples, even as we encourage them to avoid unethical reproductive practices. Others will offer public commentary and credentialed opposition to the abusive charade of male "chestfeeding." Some should lobby their state legislators to prioritize children's needs in adoption and surrogacy law. And others should change another diaper with the cheerful certainty that our heavenly Father smiles over the humble and hidden work of motherhood.
Restoring a respect for motherhood and fatherhood is an enormous task. But I pray that the daughter and son I brought into this world will live to see a season where fewer children are taken from their mother's arms in the name of "progress."
Jessica Prol Smith
Jessica Prol Smith is a writer with 15 years of Washington, D.C., experience in public policy and on Capitol Hill. Her work has been published in USA Today, The Christian Post, The Washington Times, and others. She lives in the hills of Cumberland, Md., with her family.
This article was published by World News Group on July 24, 2023