Four out of ten Ukrainians oppose gay marriage
25-08-2023
Eastern Europe

CNE.news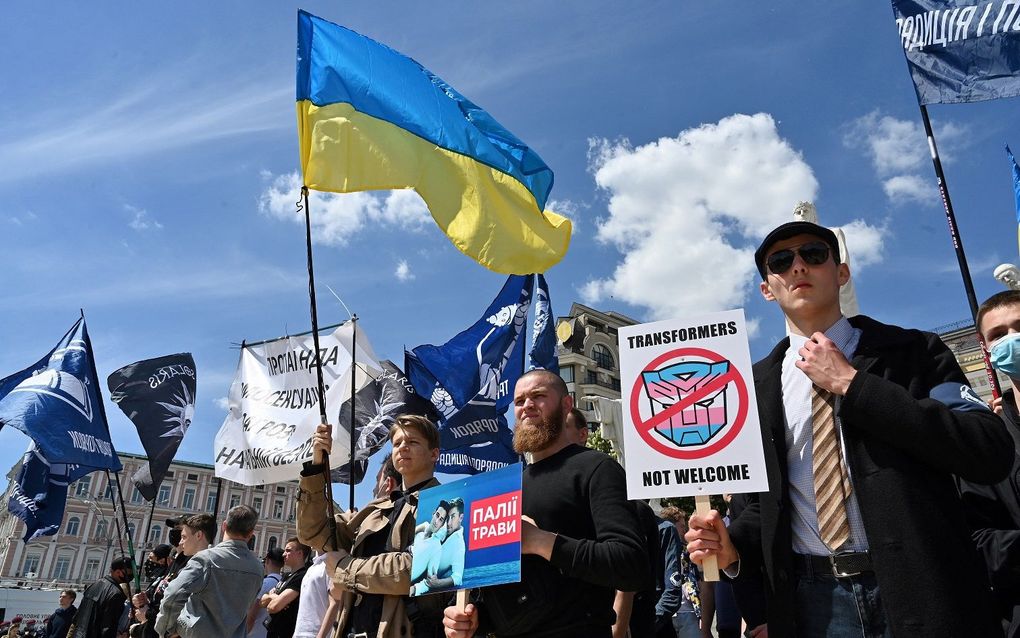 Just under half of the Ukrainian population is against legalising gay marriage.
That is shown by a new study on the occasion of the Ukrainian Independence Day, on August 24, Pravda reports. In total, 42 per cent of the participants of the survey were against legalisation, while 33 per cent of them were categorically against it.
In contrast, only a third of the respondents are in favour of introducing marriage for all in the country. A share of 37 per cent was explicitly in favour, while 22 per cent did not have an opinion on the matter, the Sociological group Rating reports.
Younger respondents seem to be more liberal on the matter of same-sex marriage than their older counterparts. Also, men are more conservative than women.
Language
Another finding of the survey is that currently, 60 per cent of the Ukrainian population speaks Ukrainian at home. Only 9 per cent communicate in Russian. According to the researchers behind the survey, the use of the Russian language has declined sharply after March 2022.
In July 2012, only 41 per cent of Ukrainians spoke Ukrainian as their first language. In comparison, 37 per cent used Russian, Sobor writes.
In total, 6,050 people took part in the sociological survey.