Short films released by church organisation creates stir in Denmark
14-09-2023
Northern Europe

CNE.news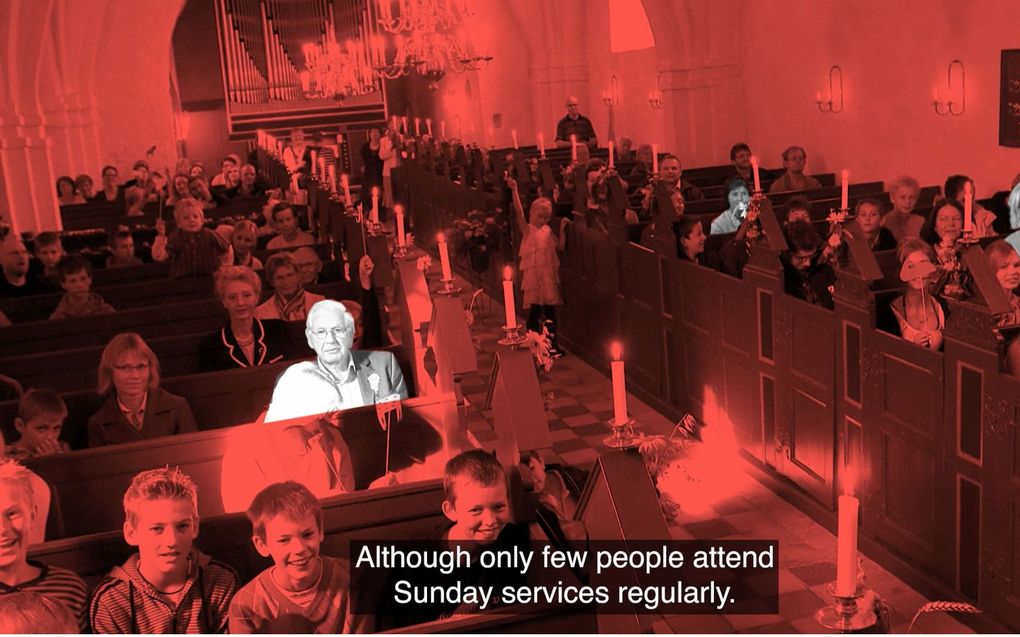 Newly released videos on the Danish Folk Church are causing controversy among some church leaders.
Created by the Grundtvigsk Forum and the Vesterbro Parish, the films are intended to explain the Danish "folk church" to those intending to live or visit the country. The three videos last around a minute and a half and have been translated into Farsi, Arabic, English, and Danish. David Varming Winslow, a migrant priest who works in Køge says that he critical of the videos' messages and themes.
"My immediate reaction is that the videos tell more about what Grundtvigsk Forum thinks and wants to convey, rather than starting from meeting migrants and recognising the horizon of understanding they bring," he said to the Danish publication, Kristeligt Dagblad.
Encouraging
Another immigrant priest, Niels Nymann Eriksen who is a priest in the Apostolic Church and at Vesterbro in Copenhagen, says that rather than encouraging conversation, the videos may make people angry or cause them to simply shrug their shoulders. Eriksen's church, Folkkirksen in Vesterbro, has promoted the videos on their Facebook page.
"I am afraid that many Christians who are looking for a spiritual home will not find the folk church particularly attractive after watching the videos," he said.
Impression
Laura Bjørg Serup Petersen, who is currently writing a PhD thesis on migrants and the folk church, is concerned that migrants will get the wrong impression when it comes to church authority.
"The People's Church has a rather low moral authority. In denominations elsewhere in the world, perhaps especially in the Global South, there will be a higher moral authority for priests and also a higher expectation that priests must be able to live up to particular moral standards," the Aarhus University student said.
The Folk church, Københavns Stift in Copenhagen has uploaded the Forum's three videos in English on their website. The first video answers the question "Why don't Danes go to church more often?" The video begins with the statement that at least three quarters of Danes identify themselves as Lutheran, but many never go to church. Rather, "many insist that their faith is an inner belief" and that "many more visit their church in the course of a week for concerts, talks and other events." The second video deals with church leadership and asks, "Why is no one in charge of the Danish Church?" The narrator answers this by saying that there is no church synod in Denmark and that "no one can speak on behalf of the church." However, he says that "the Bishops as a body can make recommendations."
Authority
When it comes to marrying same-sex couples, a few may refuse to do this, but "most pastors are more than happy to." The last video asks a more controversial question: "Why doesn't the pastor care who you sleep with and what authority does the Bible have?" While historic pastor and poet, NFS Gruntvig left "an emphatic mark on the church, it is in particular due to him that most people do not accept the Bible as an authority," the video says. While the Bible conveys "a belief in God's love and truth, it was written by human beings." Toward the end, the narrator says that there are "concerns" as to how one should live in when it comes marriage, divorce, and gender as well as "prescriptions" for having sex. According to the Danish Grundtvigian point of view, he says, "It is not important. It is of no interest of the church as to who people love. "Love is free and should be allowed to express itself freely." This can include men loving men or whether lovers can have extramarital sex.
One-sided
Ingrid Ank, co-developer of the films and head of the Grundtvig Academy, says she does not think that the videos are "one-sided."
"The critics are right in the sense that we have not brought in a lot of representatives from the entire spectrum of national churches and asked a larger group to agree. We have deliberately not done that, because then we would never agree on something like that preferably," she said to Kristeligt Dagblad.