Finnish gynaecologist wrongly prescribes abortion pills; "Today, I regret that I trusted him"
19-09-2023
Northern Europe

CNE.news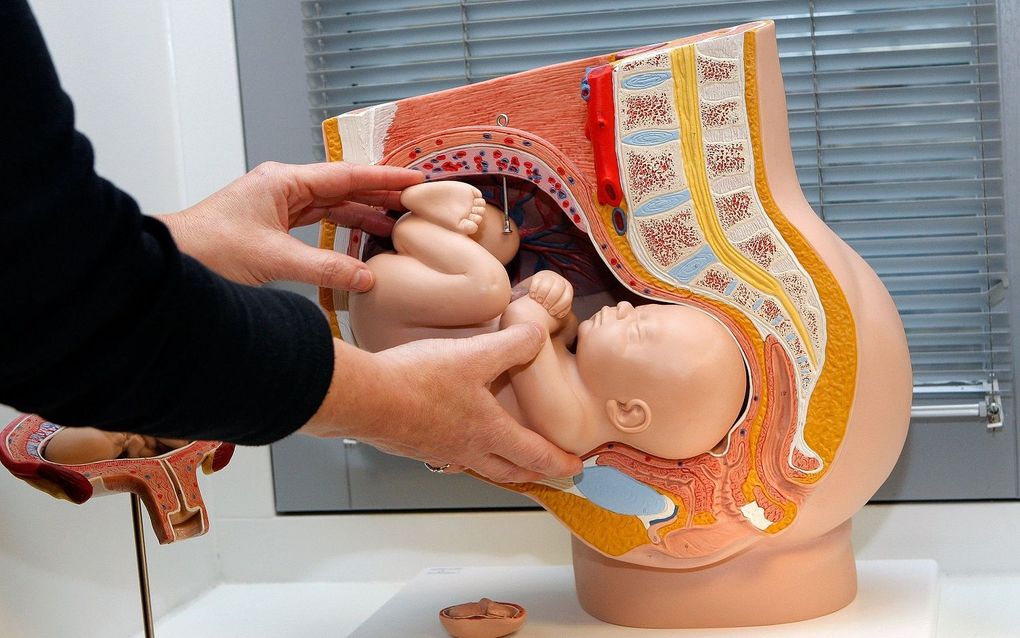 When the Finnish Linda visited her gynaecologist, he said the life in her womb was gone. Therefore, he advised her to take an abortion pill. However, a medical check showed that her baby was alive and its little heart beating.
And she is not the only woman who experienced this, Yle reports. What the women all have in common is that they visited the same gynaecologist, who told them there was no life in their womb and recommended abortion pills.
Currently, the Ostrobothnian welfare area has carried out an investigation into the case.
Alive
Linda came into contact with the gynaecologist from the Malmska hospital during her first pregnancy, she tells Yle. During the ultrasound examination, the doctor said he could not see a fetus and proceeded immediately with giving Linda abortion pills. She trusted him and took the first dose. However, before she swallowed the second pill, she went to the hospital. There, medical experts found out that her fetus was alive and had a beating heart.
The gynaecologist did not respond to several requests of Yle to reply to the accusations. Earlier, he only responded that the women should file an official complaint if they have anything against him. In addition, he suspects that it is his skin colour that brings him into trouble. "I guess this is because of my background."
Anaesthesia
In August, Yle wrote about stories from women who had been treated awfully by the gynaecologist. In addition to prescribing abortion pills prematurely, he also stitched up women without proper anaesthesia and made comments on their weight.
In response to the article, the Finnish news website received responses from more than 130 people who wrote about their own experiences with the gynaecologist. Only ten of them had positive or neutral experiences, Yle writes.
Besides Linda's case, the newspaper looked into the situation of three other women: Jannica, Marianne and Helena. Jannica and Helena's first two are happy that they did not listen to the gynaecologist. Today, Jannica's child is two years old, and Helena has a 17-year-old adolescent. Marianne listened to the doctor and took the abortion pill. She will never know whether her baby was already dead or whether the abortion pill killed her child.
Jannica
Jannica and her husband were over the moon when they discovered that they expected a child for the second time in 2021. She had to wait until week twelve for the first ultrasound. However, she experienced some pain and wanted an earlier check. Therefore, she received a referral for an early ultrasound from the doctor in Jakobstad. "I am a healthcare worker, and I have seen quite a few ultrasounds", she tells Yle. "I was lying there, thinking that the quality of the machines is really bad. How can you even see anything at all?"
However, the doctor sounded very certain when he said that nothing was visible. The message comes as a severe blow to Jannica. "I was heartbroken, but you don't want to start crying in the doctor's office."
As a solution, he offers her abortion pills. "You can take these tablets now, or you can take a test in the lab", he says.
Today, Jannica is happy she chose the second option. The test shows that her hormone levels have risen rapidly, and she is eligible for another ultrasound with the same doctor. "He behaved as if nothing had happened. He just said that everything looks good and corresponds to the weeks, that I would now have normal checks at the consultation", she says to Yle. "I feel very sorry for those who have been through this and who may not have known that what he says may not be true. At worst, someone may have aborted a child they wanted just because he did not want to check again."
Marianne
Marianne went to the gynaecologist 17 years ago. She was ten weeks pregnant at the time. The doctor did not examine her for a long time before he proclaimed that no life was in her womb. "He finished the examination without showing anything on the screen. I did not have time to see anything at all", she recounts to Yle. The doctor immediately suggests an abortion pill. "In my shock and disappointment, I trusted him and took the pill immediately. The next day, I came back to the hospital, and the fetus came out."
Only afterwards the doubts come. And they were strengthened when her sister-in-law visited the same gynaecologist. "He told her the same thing as he had told me. That there is no life in her womb and that she should be given a tablet." However, her sister-in-law refused, and after further examination, she found out that her fetus was alive and well.
Until today, Marianne has no idea whether her fetus was really dead, as the doctor told her. "But it was a wanted child. And I regret today that I took that pill so soon."
Helena
Helena was also one of the women who were told that there was no life in their womb. She was pregnant with her second child when she encountered the controversial gynaecologist. She visited him after she started bleeding at work one day. The doctor told her that there was no fetus in her uterus and that she should take an abortion pill.
However, Helena refused, saying she had another appointment with a private doctor. "He got very angry and repeated that there was no life in my womb. But I insisted that I was going to Esse and did not want any pills." Nevertheless, the gynaecologist provides her with tablets.
As Helena left the clinic crying, the woman at the information desk asked how the examination was. She explained what happened and said she did not want abortion pills. The woman asked her if she had been tested with a hormone test. "I said I had not heard of any hormone test. And then she went to ask the gynaecologist. When she came back, she said I could go straight to the lab for a test."
The tests clearly showed the pregnancy, and the visit to the private doctor confirmed that her baby was doing well. Today, Helena has a 17-year-old girl.