Crucifix at Italian school is centre of discussion
12-10-2023
Southern Europe

CNE.news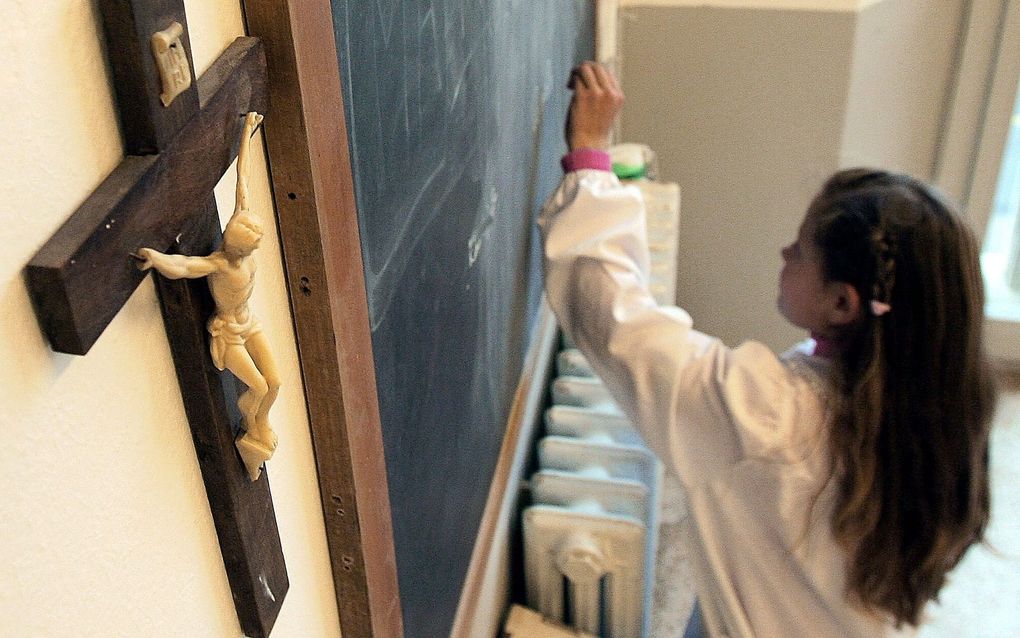 Every classroom of the Odoardo Focherini Middle School in Carpi used to have a crucifix on the wall. Now, the principal has removed them. However, some strongly oppose this decision.
During the summer, the school was renovated. Therefore, the crucifixes were taken down. They never returned to the walls. "The crucifix is a religious symbol. Here, we are in a school, not in a church", principal Federica Ansaloni would have justified his decision, Avennire writes. Ansaloni denies ever having said it.
However, not everyone is happy with the decision. A group of teachers and parents have already expressed discontent. They were also dissatisfied with the fact that they had not been consulted. Also, they called the measure "serious, both for its symbolic value and because it is not reflected in any current school legislation." The primary school and the nursery school of Odoardo Focherini still have their crucifixes up.
Civilisation
In addition, several people signed a letter addressed to the principal that asked for more explanation on the decision. The matter even reached national politics. Senator Barcaiuolo (Brothers of Italy) promised to bring the matter to the attention of the Minister of Education, La Pressa writes. "The choice of the Principal goes against all reasonable logic", he responded when hearing of the issue. "The crucifix is not a furnishing element; having the crucifix in our school classrooms does not mean imposing a creed, but being proud of the values that founded our civilisation."
Discriminatory
In 2021, the Court of Cassation even issued a verdict on the matter of crucifixes in the classroom, La Pressa states. It established that the posting of a crucifix cannot be considered a discriminatory act towards those who do not agree with it."
Regional councillor Simone Pelloni (Lega) points out that the crucifix in public space has long been a tradition in Italian culture. "It represents an important symbol for many people", she says. "we believe that the decision to remove crucifixes should be the subject of extensive public debate and consultation with the local community."