Hungarian President sees Christian education as a blessing
13-09-2023
Central Europe

CNE.news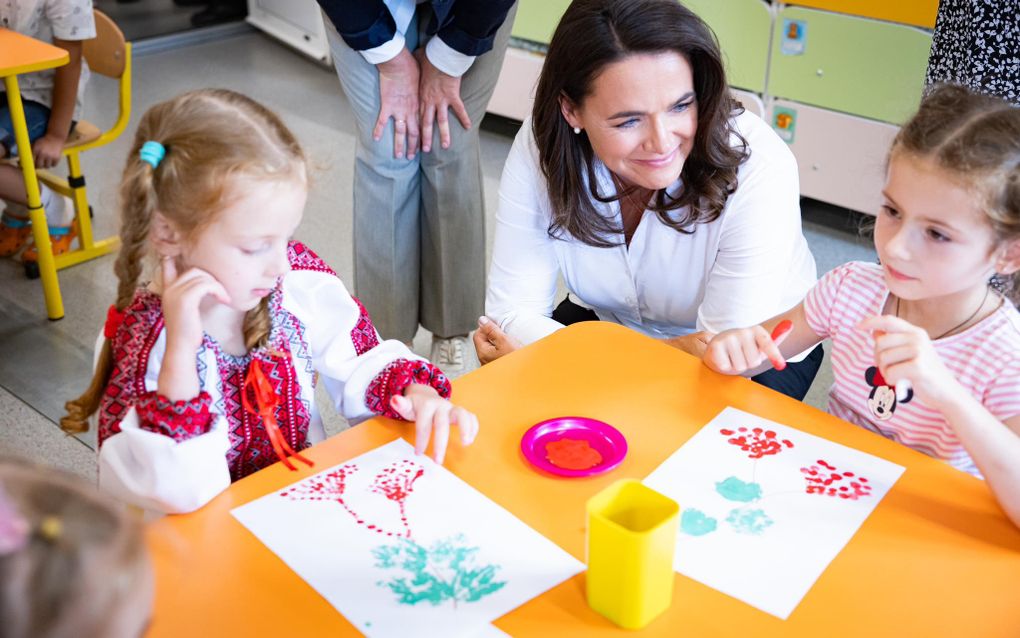 President Katalin Novák believes that the free exercise of the Christian faith is a competitive advantage in today's world. She said so at the closing ceremony of the national kindergarten programme of the Reformed Church of Hungary.
Novák said to be thankful for the 66 Reformed kindergartens that have been built or renovated during the past four years in Hungary, Hungary Today writes. In total, about 3,000 children receive education at these schools. For parents in 24 Hungarian municipalities, it is the first time they can do so.
The kindergarten programme of the Reformed Church of Hungary is supported by the Hungarian government with a subsidy of 35 billion HUF (91 million euros).
The Hungarian President, who herself has three children, added that she is grateful that there are people to build schools for. "I'm grateful that there are an increasing number of parents who want their children to enter adult life strengthened in faith, equipped with belief and with knowledge of Christian values", she emphasised. According to Novák, the values that young children learn in kindergarten are decisive for the rest of their lives. That means, she pointed out, that although the buildings are now in place, the work is just beginning.
Contrast
The Reformed communities in Hungary are flourishing. During the last 13 years, 1,300 Reformed churches have been renovated, and 55 new churches have been built. This stands in stark contrast to the West, Novák pointed out. There, "we see churches being demolished", the President said. In addition, the Roman Catholic Church is also working on its kindergartens, as well as the Evangelical Lutheran Church.
Also, Novák praised the Reformed Church of Hungary for its ambitions. "It has a leadership that is not just happy to survive, but wants to thrive and has the capacity to do so, along with concrete ideas."
The increased emphasis on Christian education has also created 450 new jobs and is thus beneficial for the economy, the President notes. "Twice as many people have applied to become kindergarten teachers this year as in previous years."
Unity
Gergely Gulyás, the head of the Prime Minister's Office, said during the same event that good kindergartens and schools are necessary for a country to make progress, About Hungary writes. Also, "communities that are strong in their faith and unity and work to achieve goals that go beyond themselves are also necessary", he stated.
József Steinbach, bishop of the Transdanubian Reformed Diocese, emphasised that where the Word of God is faithfully preached, it will spread, Hungary Today writes. The bishop stressed that the creation of 66 Reformed kindergartens was given to them so they could experience this miracle.