How does the European Parliament respond to the Israeli conflict with Hamas?
18-10-2023
European Union

CNE.news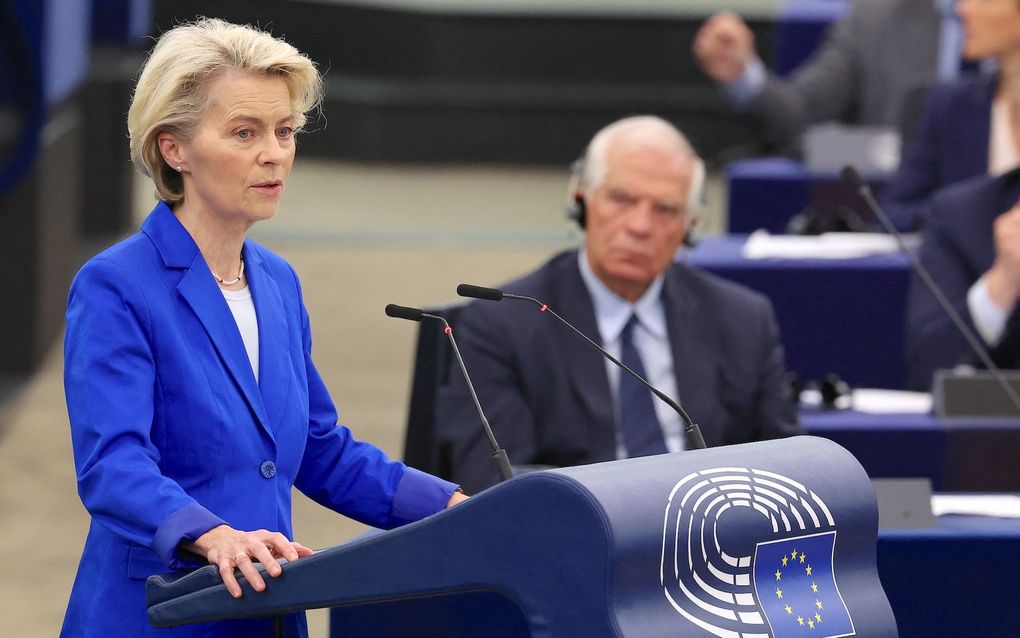 Strong support for Israel's right to self-defence. That could be the conclusion of Wednesday morning's debate about the Israeli war against the Palestinian terror organisation Hamas.
"There is no excuse for hitting citizens", stated European Commission President Ursula von der Leyen. "This horror calls for a united response. Europe stands with Israel in this dark moment", the President promised.
Speakers of large groups supported the Commission in their statements. Manfred Weber (European People's Party, EPP) said, "we are on the side of Israel."
He was worried about the "glorification of terror" on social media. "Our youth is listening to that."
Stéphane Séjourné (Renew) spoke about "absolute barbarity" by Hamas.
Garcia Perez (S&D) pleaded for a "Palestinian state" that would live "in peace" in the Middle East with other nations. "That should free the Middle East from hate, thirty years after the Oslo Peace Agreement."
Subsidies
Bert-Jan Ruissen (ECR) asked whether the EU had "done enough" to protect Israel against the Hamas terror. His answer was no. "We have transferred millions to the Palestinian Authority (PA), while this body facilitates terrorism."
According to Ruissen, the PA does this by giving "generous salaries to relatives of killed terrorists." He asked to stop the payments to Palestine immediately. "The aggression by Hamas cannot be without consequences", he said.
Commission President Von der Leyen denied that European Union money had been given to terrorist organisations in the Gaza Strip. "The EU has always been the largest donor to Palestine", she said in the Parliament. But that EU money had not gone to Hamas, she said.
EU High Representative Josepp Borrell asked the MEPs to "stop saying" that the EU money goes to terrorists. "It is simply not true."
Von der Leyen was worried about the rise of anti-Semitism. Reports have shown that hatred against Jews has grown in the last weeks. "Jewish values have shaped our culture. That must continue. Everybody should be free to wear a kippah or a Star of David."
Warsaw Getto
The most critical voice came from Manu Pineda (Left), who compared the Gaza Strip with the Jewish Getto in Warsaw during the war. "It is an extermination camp, where people live without fuel, medicine and food."
German MEPs gave the debate a special accent by referring to their national past in the Second World War. Reinhard Bütikoffer (Greens) said, he could see that "Hamas used the Nazis as an example" for their behaviour. "Israel has not only the right to defence; it is obliged to defend itself", he stated. Later, he protested against the suggestion that his group sympathised with Hamas.
Another Leftist MEP from Germany, Martina Michels, said she could not understand how some people "could diminish or justify" the terror. "Hamas terror has for years been an obstacle against Palestinian self-determination."