Column from Germany: Why homeschooling is unnecessary in Germany
04-11-2023
Christian Life

Wolfgang Stock, CNE.news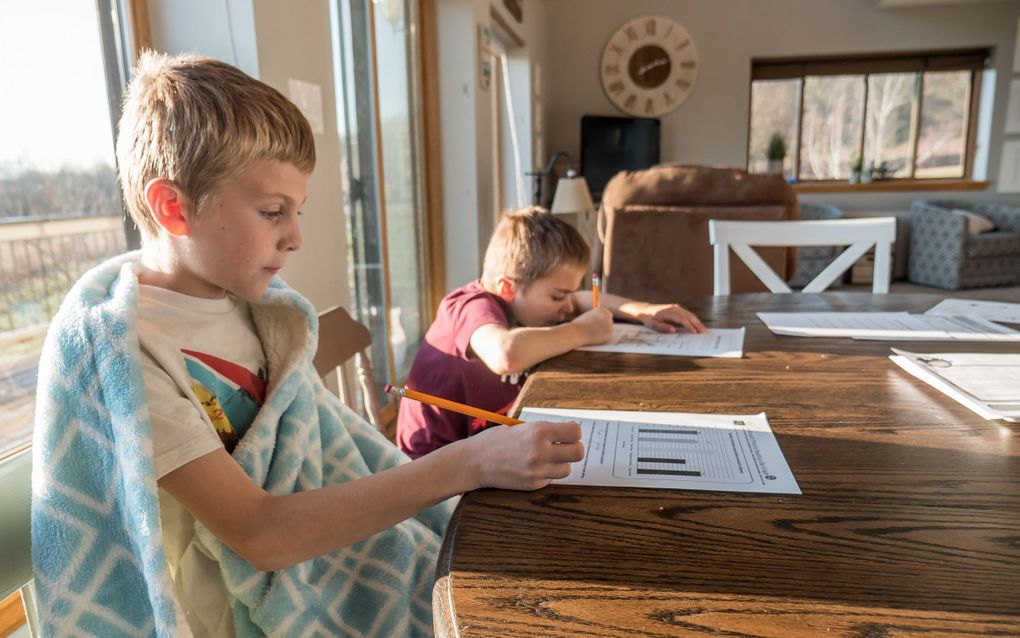 In Germany, there has just been a stir in some Christian circles because of the news that "A Christian school has been closed by the state". However, a closer look reveals a more nuanced picture and it becomes clear that Christian schools in Germany are not in danger.
First of all, I have to declare interest because I am the General Secretary of the Association of Independent Christian Schools in Germany.
In total, there are more than 150 schools in Germany in which religious teachers teach around 40,000 pupils. There are also 1,135 schools run by the Protestant churches with 215,000 pupils and 904 schools run by the Catholic Church with 360,000 pupils.
These schools have great freedoms that are protected by the German constitution – and they are still paid for largely by the state. The conditions are not as good as in the Netherlands, but better than in all other European countries (60 to 80 per cent of the costs are paid by the state).
Socialise
The "school" in the news is not a real school – and that is exactly why it has now been closed. It was a facility for 30 children who were actually homeschooled and only met in a "school" one day a week.
According to German law, however, school is a common place of learning, which is also characterised by the fact that children socialise outside the parental home – education includes learning in a social community.
According to the authorities, this was not the case at the school that has now been closed eventually. Independent courts up to the highest instance in Germany have declared this to be lawful, and the case is now before the European Court of Human Rights.
Bible
From previous judgements it can be strongly assumed that the decision of the German authorities will also be declared lawful there. The European Court of Human Rights has always affirmed the right of states to regulate the form of education and compulsory schooling, most recently four years ago.
Why is homeschooling banned in Germany, unlike in many other countries? There is a strong social consensus in favour of compulsory schooling and against homeschooling that goes back to Martin Luther. In 1524, 499 years ago, he called on all political leaders to grant free education to all (!) boys and girls (!) in his ground-breaking work "An die Ratsherren aller Städte deutschen Landes" (To the Councillors of all German Cities), above all to enable them to read the Bible for themselves.
Integration
This was not realised at the time, but in the 18th century it gave rise to compulsory schooling. Compulsory education is also intended to ensure that all children receive a similar education and social experience, regardless of their social or cultural background. The school system is also seen as an important place for integration and learning social skills.
After the Hitler dictatorship, another reason for compulsory schooling was added: the prevention of parallel societies. Homeschooling can lead to the formation of parallel societies in which children grow up only within their own cultural or religious communities and are thus possibly less well integrated into society as a whole.
Bullying
In general, compulsory education at school is very strictly enforced, but there are exceptional cases in which homeschooling may be permitted in Germany, for example if the child is seriously ill.
Points of criticism of the German legal situation is that the ban on homeschooling restricts the rights of parents to organise the upbringing and education of their children according to their own values and religious beliefs. The quality of state schools is also too often inadequate: problems such as bullying, social pressure or a perceived lack of protection of personal integrity in schools cannot be dismissed out of hand.
Operation
But there is the alternative of independent, private schools in Germany. Around 10 per cent of pupils in Germany go to such an independent school. And if parents want to set up their own independent school, four children are enough to get started.
In my opinion, the ban on homeschooling must therefore be seen in the context of the very favourable conditions for the establishment and operation of independent schools in Germany.