Ukrainian pastor stays behind to help others
12-03-2022
Eastern Europe
Ingunn Marie Ruud, Kristelig Pressekontor KPK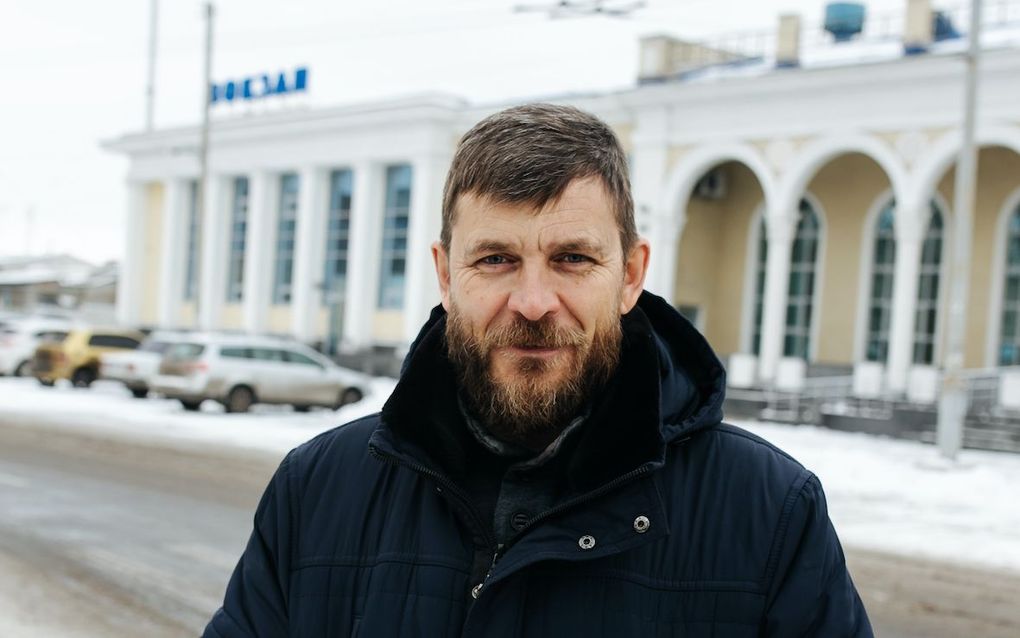 Local Ukrainian congregations are trying to help in the war-torn country with emergency aid. "I spend all my time meeting the needs of those who need it here", says Pastor Oleg.
While his family has sought safety in other parts of the country, Pastor Oleg, who is also the national coordinator of the Mission Without Borders (MUG), continues his work for poor families and the elderly in the most war-torn areas of eastern Ukraine.
"I want to stay here as long as I can move around and visit families and the elderly. If I lose this opportunity, I will leave town and follow my family. But the last word belongs to God!" What comes in the future is in God's hands, writes Oleg, born and raised in eastern Ukraine, in an e-mail to colleagues in MUG. For security reasons, we only use first names in this article.
Risk
More than 1 million people have fled to neighbouring countries in the past week. Many are internally displaced in their own country.
"My family is safe in Lviv, and I spend all my time meeting the needs of those who need it here", Oleg writes.
At the risk of his own life, he and other MUG employees ensure that the poor in the organisation's family sponsorship scheme receive food boxes. In addition, children get food brought home, and soup kitchens for the elderly are open.
Towards the end of last week, 100 tonnes of food and hygiene items were prepared for distribution. The same applies to 10,000 new testaments.
Local congregations
The organisation Mission Without Borders has worked in Ukraine and other neighbouring countries for many years. They say in a press release that much of their work has been organised through local congregations. It is a system that proves to be very useful to strengthen aid work when the need is increasing.
The churches receive refugees and provide hot food both for them and for soldiers who bring thermoses with food for the day.
A trailer with mattresses, bedding and safety equipment, and winter clothes and shoes for adults and children is on its way from MUG's reception centre in Romania. More is ready to be sent to the contacts in the exposed areas. The organisation explains that the biggest challenge right now is finding people willing to take the risk of transporting goods inside a war zone.
Bed linen and warm clothes are also shipped to Moldova. The refugee pressure is heavy on the border with Ukraine, and the cold is a second enemy now.
"We hope to have enough warm blankets and clothes to offer them", says one of MUG's employees who meet the refugees there.
"It breaks my heart to see all the mothers with very young children", he explains. Together with the small congregation to which he belongs, he does what he can to show care on their way to Romania or other countries.
Grateful
The frequent Russian attacks constantly force the population of eastern Ukraine into refuge. The basement of the church Oleg leads is one of the safe places.
"That's why we can still get together for short services. We pray most of the time – and listen for the sirens", he says.
Mission Without Borders' program manager in Ukraine, Volodymyr, is deeply grateful for the enormous prayer engagement in and outside the country amid the extreme pressure he and his staff are experiencing.
"Christians in all denominations are united in prayer like never before. We have opened a powerful second front line where our main weapon is prayer", he says.
"We pray for our nation, and we ask you to stand with us in this spiritual battle", says Pastor Oleg.