How ethical is it to evangelise refugees along the Ukrainian border?
30-03-2022
Eastern Europe

CNE.news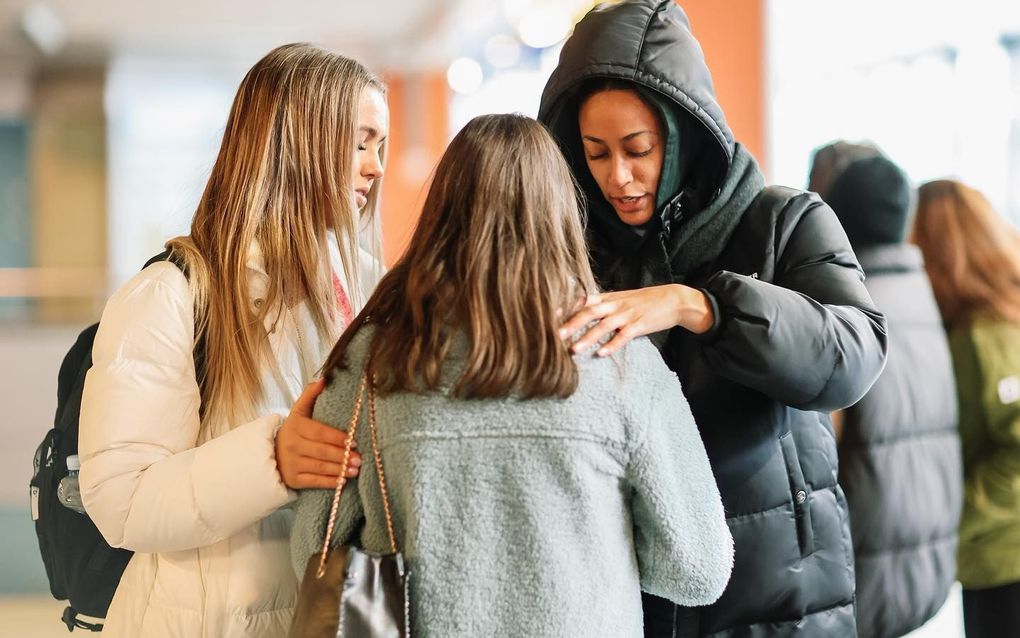 Because of the arrival of Ukrainian refugees, many Christian organisations set up initiatives to help. They also share the Biblical message with the arriving people. This leads to new questions.
Christians should not evangelise to fleeing Ukrainians without asking, Solveig G. Sandelson, a debate editor from Stavanger Aftenblad, argues. She thinks that evangelists make use of the vulnerability of refugees. Pastor Ben Fitzgerald disagrees, he tells Vartland.
Fitzgerald is the leader of the Awakening Europe, an evangelical movement. His organisation helps refugees in Poland by providing humanitarian aid but also by telling people about Jesus, Vartland reports. Fitzgerald: "Our people started by setting up tables with food, hand alcohol, women's products and sweets for children at a train station in Poland, where many refugees arrived. And then we prayed for them and handed out cards with Ukrainian flags that read: Do not be afraid, because I am with you. Love, Jesus.""
"Arrogant to think people need you to find Jesus"
Solveig G. Sandelson is sceptical about these activities. In a comment in Stavanger Aftenblad, she argues that it is arrogant to think as a Christian organisation that people need you to find Jesus. In Ukraine, a large majority of the population considers themselves Christian, Sandelson emphasises. "They know more than enough to go and find Jesus if they want to."
Sandelson is not the only one that criticises the evangelical movements for preaching to refugees. Ben Lewis, from the Australian medium SBS News, denounces these practices. "Tired women and children leaving their country are being pestered by American preachers, telling them they all need to accept Jesus as their Saviour and their lives will be better", he writes on Twitter.
Evangelising refugees leads to dilemmas
Evangelising refugees leads to dilemmas, Ann-Helen Sperrud from Youth on behalf of Norway, acknowledges to Vartland. "We must be careful when we meet vulnerable people who have had to flee from everything." At the same time, she thinks that people also have spiritual needs in crisis situations. "We believe in the whole Gospel and that God can meet man in deep crises. But one should not push it or force people."
Pastor Ben Fitzgerald from Awakening Europe says to Vartland that his team is careful in approaching refugees. "We make sure we do not push people with our message. We understand that they are tired after a terrible journey, but we present Jesus as the good Shepherd, Who came to earth to die for them. And they receive Him and almost every time with tears." Therefore, he disagrees with his critics. "If Jesus were there, He would not only satiate people, but also pray for them, heal them, and say: Trust Me."
Ukrainian does not mind evangelising activities
In general, Orthodox and Greek Catholic Christians from Ukraine have no problems with the evangelising activities at the border, Alexander Tymczuk thinks. Tymczuk has conducted fieldwork in Ukraine as a social anthropologist. "They do not care about which denomination missionaries belong to; a Bible is a Bible, no matter who gives it."