Serbian pride officially banned after threats
15-09-2022
Southern Europe

CNE.news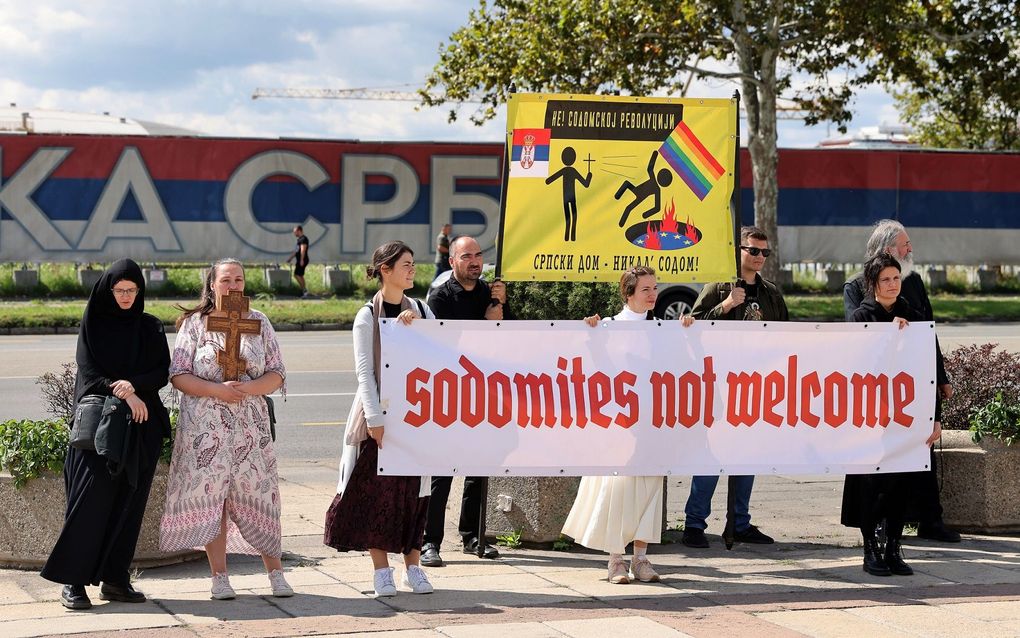 The pan-European EuroPride Week started in Belgrade, Serbia, on Monday. However, a day later, the Serbian government officially banned the event.
The EuroPride was launched on September 12. Its opening passed without incidents, RFERL reports.
However, on Tuesday, the Serbian authorities officially banned the event. The Pride Parade, scheduled for Saturday, is also cancelled, even as the planned counter-demonstration. Interior Minister Aleksandar Vulin says that "nonsensical conflicts in the streets of Belgrade endanger the safety of participants of the march and other citizens."
The organisers of the LGBT event will do everything in their power to reverse the decision, they announced.
Earlier, there were intense protests by religious and nationalist groups which opposed the LGBT agenda. Thousands of people marched in protest against the event. Nikanor Bogunovic, the prelate of the Serbian Orthodox Church, even threatened the participants of the gay parade with violence. "If I had a gun, I would use it", he said. That was reported earlier by CNE.news. In addition, Bogunovic cursed the participants and the organisers and warned that they would desecrate the city.
Fierce opposition
In response to the fierce protests and opposition to EuroPride Week, the Serbian President, Aleksandar Vucic, called for a cancellation of the event at the end of August. He explained that several problems plagued the country and referred to far-right groups and the Serbian Orthodox Church as the reason for the cancellation.
LGBT organisations were furious and announced they would not adhere to the ban. They argued that it was unconstitutional.
EuroPride
EuroPride is an event celebrating lesbian, gay, bisexual, transgender and intersex identities. It is pan-European and hosted by a different European city every year. During the event, people can attend music festivals, theatre shows, conferences about their rights and nightclubs. Furthermore, there is a parade.
On September 11, the day before the Europride Week would start, right-wing groups supported by the Serbian Orthodox Church took to the streets to demand officials block the event. Thousands of people marched to the Temple of St. Sava, threatening with counter-demonstrations if the event was not cancelled.
Prayer meeting
The Orthodox Church even launched a prayer meeting attended by tens of thousands of people, Orthodox Christian writes. Patriarch Porfirije led the session. He prayed for the sanctity of marriage and the family and harmony and peace in Serbia. After the prayer, he preached about marriage as the union of love between one man and one woman. At the same time, he stressed that violence and hatred are to be condemned, he said.
According to Hanna Gerdes, the Stockholm-based Civil Rights Defenders chairperson, the Serbian ban on the LGBT event is a "dangerous precedent for the region and beyond." She calls the European Union to intervene. She warns that the ban represents a "victory for autocracy directly under the nose of the European Union."