Conservative Serbians demand LGBT ban in literature
28-09-2022
Southern Europe

CNE.news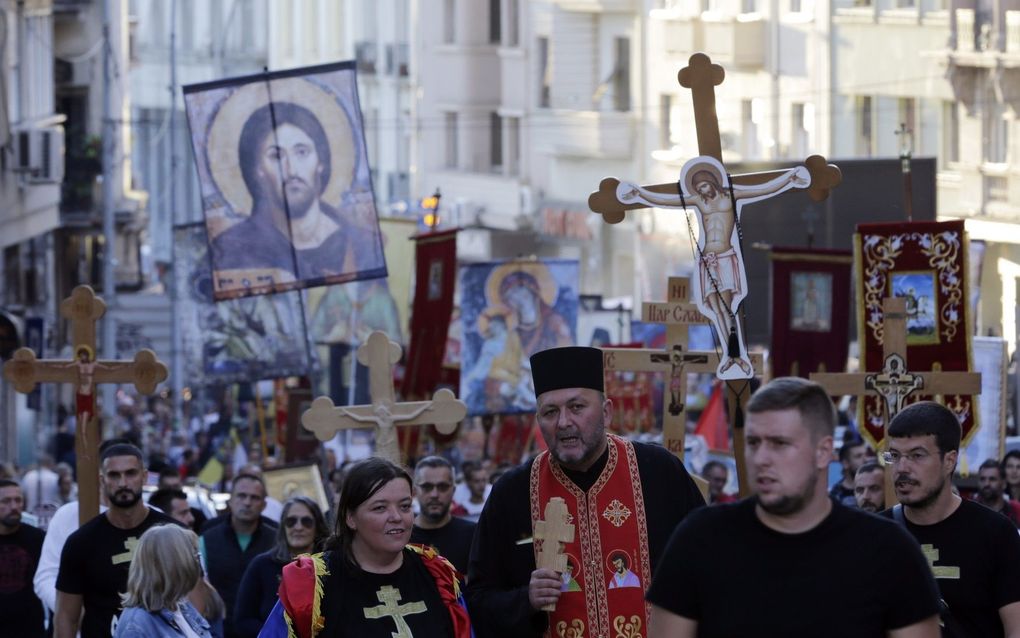 Religious and politically conservative Serbians demand the replacement of schoolbooks that "promote LGBT ideology." They started a formal review that could lead to a textbook ban in schools.
Recently, Serbia renewed its textbooks, including descriptions of gender and sexual identities. According to the Serbian Orthodox Church and other conservative actors in the country, this promotes LGBT ideology. That is reported by Radio Free Europe Radio Liberty.
Earlier this month, the Serbian Orthodox Patriarch Porfirije called publicly for the withdrawal of a biology textbook for eighth graders. According to him, the book imposed "an unacceptable LGBT ideology", and Christians "cannot accept the imposition of new social norms that God did not propagate."
After that, Doors, a Christian political party, added seven other textbooks to the list of those that must be reviewed. Party leader Bosko Obradovic pointed out that the books – five biology textbooks for grade 8, a history book for grade 8, a sociology textbook for grade 4 and a high school manual on civic education – contained "controversial LGBT content."
Sexual orientation and gender identity
One of the controversial biology textbooks describes the difference between sex and gender and explains the different sexual orientations and gender identities. "Gender can be independent of sex assigned to [a person] at birth", the book reads. "Only an individual can determine [his] gender identity."
Furthermore, the history textbook calls LGBT movements "activists seeking the improvement of the situation of LGBT individuals who are often socially exposed to widespread discrimination."
Obradovic argues that the "LGBT movement is trying to impose its ideology on the education system, even though that ideology is completely unscientific and unconstitutional", according to the conservative Christian politician, legislation is necessary to ban the "promotion of homosexual propaganda and transgenderism to minors."
As a result of their protest, the Serbian Minister of Education is now waiting for a recommendation from the National Education Council. That is reported by Radio Slobodna Europe. The Council is currently looking at the materials to see if they are scientifically sound and whether it is in the national interest to teach schoolchildren about sexual and gender identity. After obtaining expert opinions from scientific institutions, the Council will organise a session to present its conclusions to the minister.
Child protection law
Critics are afraid that the textbook challenge is only a step in the battle to preserve the church-state divide that threatens to leave generations ill-prepared for life in a rapidly changing world.
Earlier, Russia and Hungary introduced a so-called child protection law which makes it illegal to confront children with information on LGBT and gender issues. Romania is currently working on similar legislation. Especially in Western Europe, this is received as problematic.