Spiritual revival in Ukraine
01-02-2023
Eastern Europe

CNE.news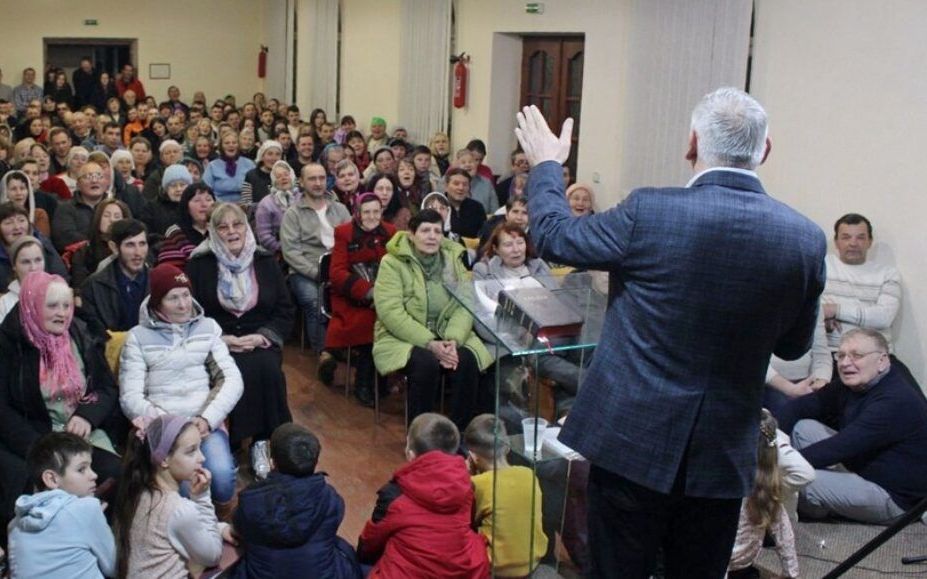 Ukrainians have a growing interest in the Gospel. That is the experience of a Ukrainian pastor and the director of the Christian organisation Friedensstimme.
Even though hundreds of churches were destroyed in the war, thousands of Ukrainians come to church for the first time. On Sunday, churches in Kherson attract more people than before the Russian invasion, pastor Valentin says to the Dutch daily Reformatorisch Dagblad. Valentin serves the Church of Christ the Saviour, a Baptist denomination with churches throughout Ukraine.
"Before the war started, about 250 people came to our church on Sunday. Now, this number has grown to 500", he notices. According to Valentin, the same happens in other places.
Before the war, mainly elderly people went to church, but now also, younger people attend. Before the war, churchgoers were driven by habit; now, they feel a need. "Everyone in Ukraine prays now. People say that God is angry because of their sins, and they ask for forgiveness. At the same time, some people do the opposite and turn away from God."
Torture
The increased church attendance can also be explained by the help churches offer to needy people. Some people in Kherson refused to work for the Russians during the occupation. They also refused to use Russian money. That meant that they became poor, pastor Valentin says. "After the occupation, churches became involved in the distribution of goods. Then people came to the church daily to get food. On Sundays, they received spiritual food."
Even though not every churchgoer has a strong spiritual life, the pastor knows some examples of people who changed because of the war. For instance, he mentions his friend, a farmer who experienced the Russian occupation of Kherson. "One time, the Russians came to him, threw him on the ground, tortured him and pointed their guns at him. Then he truly experienced the love of Christ. The Russians let him live but took everything from him. Even though he does not say he loves his enemies, he still prays for them. Now, he understands that people can be blessed by war. Materially, he lost everything, but he received a relationship with Christ."
Revival
Also, Geert-Jan Noorman, the Dutch director of the Christian organisation Friedensstimme, notices a spiritual revival among Ukrainians. "People come to church with the question of how they can be reconciled with God", he tells the Reformatorisch Dagblad.
Recently, Noorman visited a missionary conference in Moscow. There, he met 900 evangelists who shared their experiences, prayed together and encouraged each other. According to Noorman, both in Ukraine and Russia, there is more openness to the Word of God. "People come to church and ask: "Do you have a word for us?" Or: "Can you tell us how we can be reconciled with God?" There seems to be a spiritual revival in Ukrainian churches. Many churches have taken on a serving role in their country. That leads to a blessing. It shows how God can use an evil situation to turn things for the better."