Hi parents, teach your children media skills
02-02-2023
Opinion

CNE.news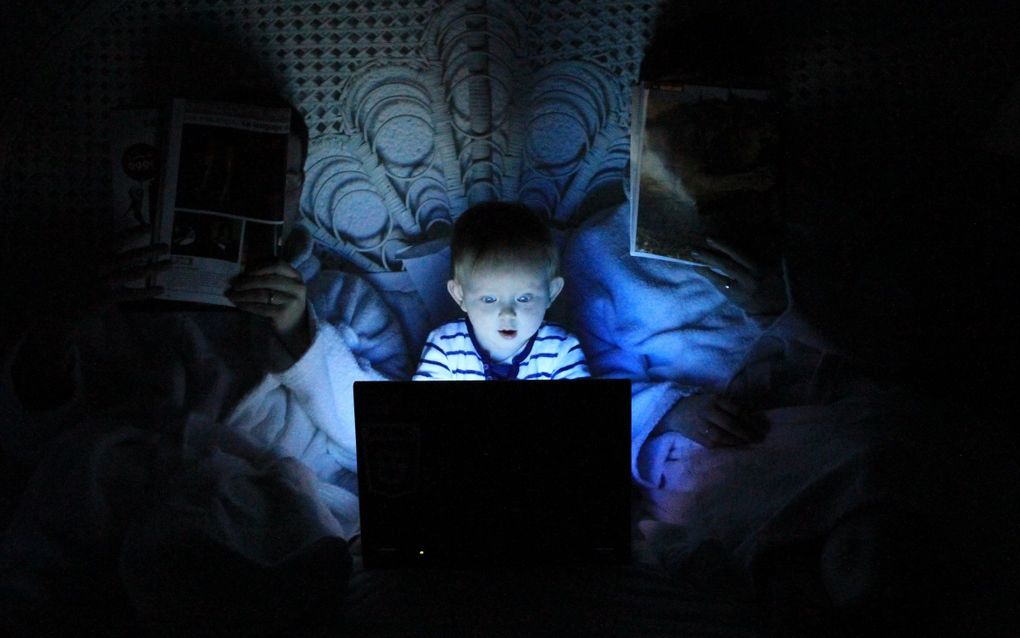 Inevitably, children will be confronted with the online world and all the dangers it brings along. How can adults teach them to cope?
Parents can do their utmost to postpone the moment their children receive a smartphone. Yet, it is inevitable that the devices will enter the homes and lives of their offspring. And the phones bring along several risks, such as cyberbullying, digital blackmail and confrontation with online sexual offences, Die Tagespost writes. And if children are not equipped to deal with online media responsibly, this can have large consequences. They risk becoming either a victim or a perpetrator of online violence.
Online sexual violence
According to the German Thomas-Gabriel Rüdiger, head of the Institute for Cyber criminology at the Brandenburg Police College, children spend about 70 hours a week online. That is more than these youngsters are out and about in the real world. A survey in the German province of North Rhine-Westphalia shows that every fourth of them has become a victim of online sexual violence.
Rüdiger warns that sexual content can reach young children via group chats, for example, via the automatic download function. That means that graphic material is saved automatically on the smartphone of young children, who are criminally liable if this content is illegal. He pleads for a central point that children can turn to if they are confronted with graphic images online.
Under the radar
Teaching children online-skills is not only the task of school teachers, says Sabine Mistler, chairwoman of the Philology Association of North Rhine-Westphalia. According to her, a lot of the abuse of media devices happens under the radar. Mistler, therefore, says that a massive education campaign is needed and that parents should be more involved in their children's online activities.
Parents are to be role models to their kids, Friederike Lawrenz says. She is a consultant for media skills in the Association of Large Families Germany and teaches the subject "fit4life" at a school. In practice, she sees that 90 per cent of the children can access all smartphone apps without restrictions.
Therefore, it is important that kids learn media skills, but also social skills so that they can use their smartphones responsibly, she says. "Kids need to know that it is not okay to film someone being beaten up."
Limit apps
According to Katja Adler, an MP from the FDP party and member of the Committee on Family, Senior Citizens, Women and Youth, parents should be trained to limit the use of apps for their children. Furthermore, she warns parents that posting pictures of children can have unforeseen consequences. "Even completely normal pictures can be tapped and used by paedophiles", she says, adding that images will stay online, even when perpetrators are caught.