Puberty blockers meet more and more resistance
13-04-2023
Western Europe
Tineke van der Waal, RD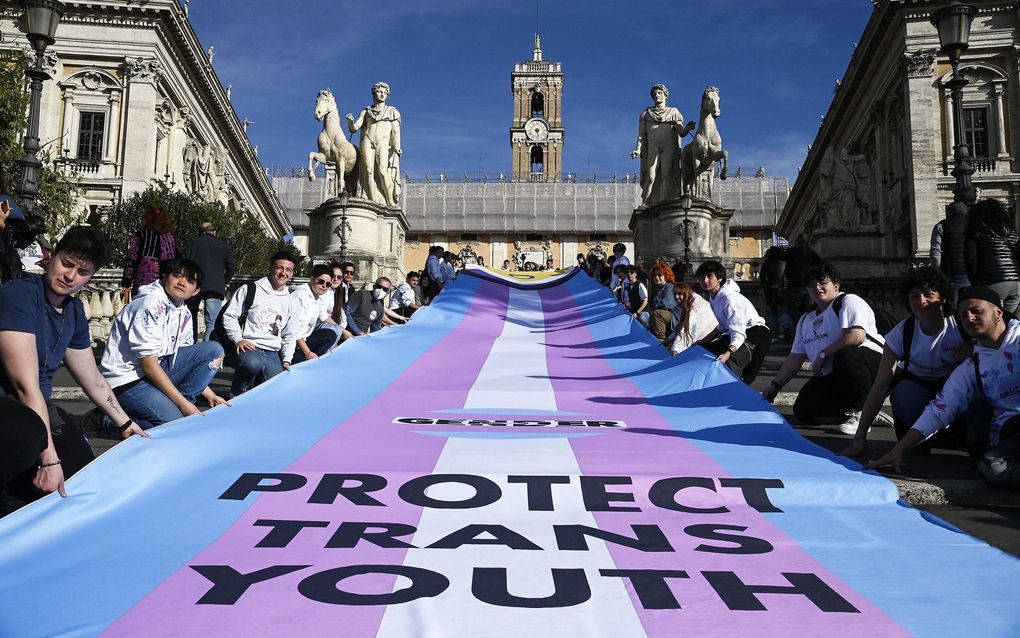 More and more countries are tightening guidelines for prescribing puberty blockers for gender problems.
The New Zealand Ministry of Health recently updated the text on puberty inhibitors on its website. The words "safe and fully reversible" disappeared. Now there is a more neutral text, calling puberty blockers a drug "to stop the progression of potentially unwanted puberty-related physical changes."
New Zealand is not the first country to hit the brakes. Previously, the United Kingdom, Sweden, Finland, Norway, France and also some US states opted for a ban or restriction on the drugs. The countries are no longer so sure about the safety and effectiveness of puberty inhibitors and want to do more research first. In a statement this week, the New Zealand Ministry also pointed out the "relatively limited and thin evidence" available.
Puberty blockers are synthetic hormones that block the brain's release of natural hormones. As a result, the body no longer makes oestrogen or testosterone. In the Netherlands, for example, the drug in question is Triptorelin, injected under the skin or into a muscle. Its use interrupts the natural process of puberty in teenagers. In boys, the growth of the testicles and penis stops, and in girls, the menstrual cycle and breast growth are halted.
Indication
Dutch pharmacist Leontien Bakermans is critical of the drug. "It is a heavy medicine that is not registered by the government for this indication. Officially, it is prescribed to castrate sex offenders chemically and to treat prostate cancer."
That Triptorelin is used to treat children who reach puberty at an early age is understandable, Bakermans says. "In that case, the drug helps delay physical development. That is different from skipping puberty. After stopping the drug intake, puberty can still occur and run parallel to that of peers."
The idea was that puberty inhibitors for children with gender problems would give them space to think further and that use could be stopped at any time.
Long-term
However, reality shows that 98 per cent of adolescents continue their treatments and take the step to sex hormones of the desired sex (cross-sex hormones). That is why several doctors now see puberty blockers as the beginning of the sex transition process. They point out that the choice for this often occurs at an age when children lack the ability to consider the long-term consequences of gender reassignment.
According to Bakermans, the consequences are profound. "The sexual organs are not yet fully developed in children. This means that using puberty blockers can result in infertility and loss of sexual functions. A known consequence of puberty blockers is also reduced bone formation, which means that bones become weaker than those of peers, increasing the risk of bone fractures later in life. Furthermore, there is an increased risk of depressive symptoms and behavioural and emotional problems. The prescription lists these and other side effects."
Meanwhile, there are also important questions about the effect of puberty inhibitors on the brain. Development of the prefrontal cortex continues beyond the age of 20. This part of the brain is responsible for psychosocial functioning, cognitive skills and psychosexual development. Bakermans: "In children taking puberty inhibitors, the prefrontal cortex develops less well because the suppression of sex hormones inhibits this process. It is still unclear what the effect of this is and what this means, for example, for sexual health later in life."
Mental health
For British sociologist Matilda Gosling, it is clear that the gender-affirming model of care with puberty inhibitors for teenagers is built on sand. The researcher was shocked when she recently analysed international scientific studies on puberty inhibitors and cross-sex hormones and concluded that these medications do not necessarily improve mental health in teenagers any more than a placebo. "Anyone who reads the study results carefully can see that the long-term physical effects are negative, with no clear mental health benefits."
Gosling denounces the quality of evidence in gender research. One problem, according to Gosling, is that studies on the benefits of puberty blockers are often recycled. "Actually, no one critically reviews the original studies. Instead, findings are inflated and limitations overlooked. A new analysis of the evidence is urgently needed. This should be a priority for clinics, universities, funders and journals."
Dutch approach
Dutch gender clinics keep quiet around the topic, while the idea of prescribing puberty blockers to children with gender problems was born at VU Medical Centre Amsterdam some 20 years ago. On Amsterdam UMC's website, puberty inhibitors are still considered "hormones that ensure your body does not yet grow into its 'adult forms'. This gives you some more time to figure out who you are." Children who do not identify with their biological sex can be prescribed the drug in the Netherlands from the age of 11.
When explicitly asked earlier this week what stricter guidelines in other countries mean for the policy of Amsterdam UMC's gender clinic, no one from the children's department wanted to answer. It seems that ambiguity about the safety and effect of puberty inhibitors is seen as an acceptable risk. In the Dutch daily Volkskrant, practitioners at Amsterdam UMC indicated in February that, for the time being, they were "cautiously continuing along the same path".
Annelijn Wensing-Kruger, head of the Amsterdam gender clinic, says she does not claim "that our approach is best for everyone. We have long conversations, consult with the team, and we look at each time what someone needs to be able to be themselves." According to her colleague Annelou de Vries, a child psychiatrist, young people often leave her consulting room "relieved and happy". "If we had to stop everything because of criticism, it would have very problematic consequences for a large part of the group. That would be incomprehensible to me."
The question is how long this attitude is sustainable.
This article was translated by CNE.news and published by the Dutch daily Reformatorisch Dagblad on April 11, 2023