Scandinavian Christian Democrats take progressive turn in family issues
24-04-2023
Northern Europe

CNE.news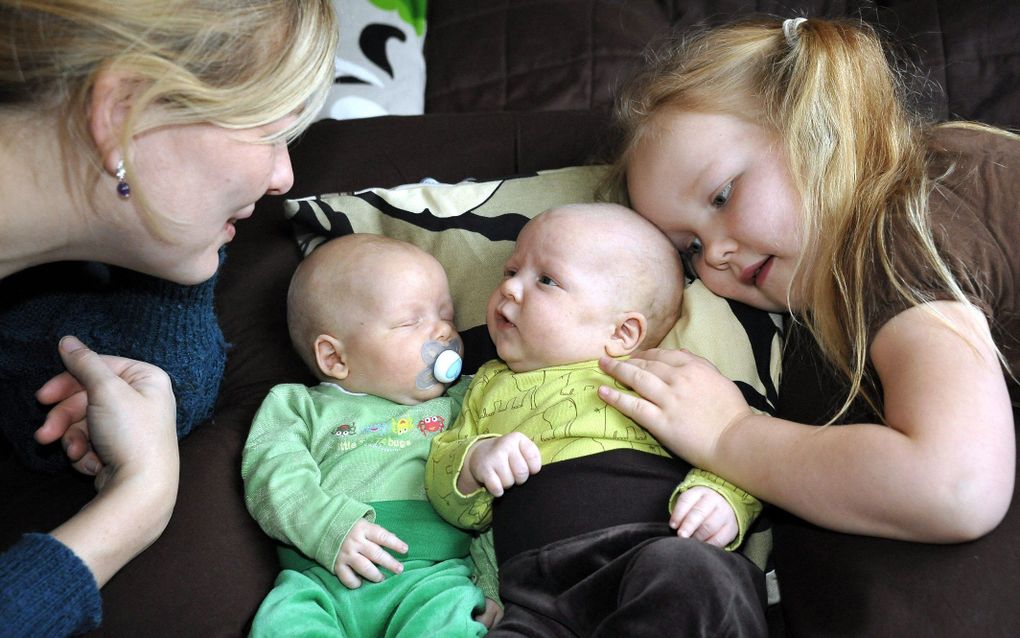 The Christian Democrats in Norway and Denmark are moving towards more progressive party principles when it comes to the family definition.
The Christian Democrats in Norway met on Friday to discuss changes to their principles document. The vote was overwhelmingly clear: only three members voted against the proposed changes, while 159 showed their favour, Vart Land reports.
The largest change in the new document compared to the old one is that the party extends its family definition. At first, a family was seen as a man, a woman and their children. The principles document now includes an additional phrase stating, "Today, family forms are diverse." It adds that "for all types of families, arrangements must be made for commitment, stability around family life and safeguarding of children's rights."
Frameworks
Party leader Olaug Bollestad supports the changes. She explains to Dagen that the change reflects the changes in society. "The reality in 2023 is that we have a diversity of families, and therefore, KrF's policy must create frameworks for all children, whether you live with a single father, single mother, bonus family, or have two mothers or two fathers", she says.
Bollestad points out that the party still believes that marriage between a man and a woman has "deep roots in faith and tradition" but wants to propagate the message that KrF's policy is for everyone. She says the party also does not attempt to change the "marriage for all law". Instead, it stresses that it is "incredibly important to have stable frameworks around couples and families, regardless of their constellation."
Emphasis
However, not everyone is happy with the new principles. Ragnhild Helena Aadland Høen, a county board member in Oslo, expressed her worry that the new family definition would open the way for polyamorous families. Therefore, she asked the meeting to step back and reconsider the principles. However, her advice was ignored.
In addition, several members of the National Prayer Council board, a politically independent body, requested the party to keep its family definition as it used to be. "The emphasis on marriage between man and woman is the very cornerstone of a Christian understanding of the family", they write in a statement published by Dagen. The members point out that adopting the new wording means that there is no political party in the Storting that upholds the "classic Christian view that the family is an arrangement with a mother and father, where children grow up with their parents as far as possible."
Inappropriate
The same debate seems to play within the Christian Democratic Party in Denmark. Its chairman Jeppe Hedaa proposes to remove the traditional definition of marriage "that is perfect between a man and a woman" from its program, as he finds it "homophobic". That is reported by Kristeligt Dagblad.
Hedaa removed the principles document from the website, he said in an interview with Altinget. "There is a limit how far politicians can move into people's lives. I have far too many gay friends for me to stand by that definition. We shouldn't pretend we know everything better regarding people's sexuality. It is completely inappropriate", Hedaa asserted.
He pleads for a broader definition of the family. "Whether it consists of two people of the same sex or of a single man or woman, we agree that you define your family structure yourself."
The Christian Democratic Party in Denmark will vote on a new principles document in October.