Secret surrogacy deals suspected at Italian fertility fair
10-05-2023
Southern Europe

CNE.news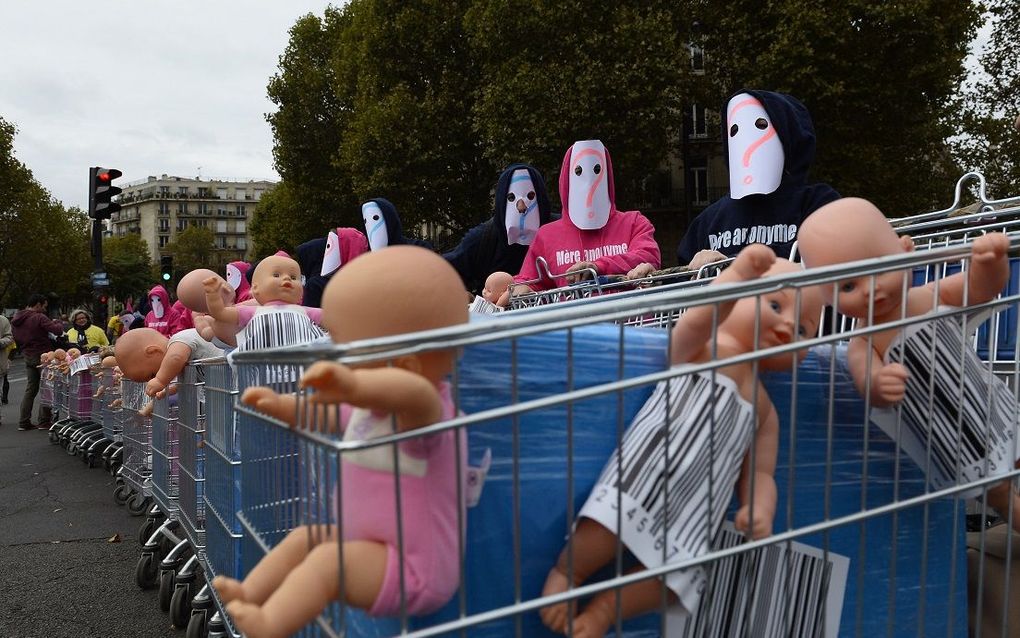 To the disbelief of politicians, Milan seems to be getting another fertility fair. They fear secret surrogacy deals and point to suspicious activities.
For people in Milan, it seems like May 2022 all over again. A yet-to-be-held fertility fair is again causing controversy in the Italian city of Milan. It is supposed to be held in the same venue, at the same time as last year. Only the name is different. Where it is now called 'Wish for a baby', last year's fair would be called 'Dream called a baby'. Would, because the fair was cancelled due to the controversy that arose. And the same discussion is starting again.
The event will be held in the third week of May, on Saturday the 20th and Sunday the 21st. It advertises as bringing you "the best fertility experts from all over the world for free." The organisers say to have assembled "the most comprehensive group of doctors and clinics available, ready to advise and inform you."
Although surrogacy, a practice forbidden in Italy, is not mentioned on its website, there are legitimate reasons to doubt whether the subject will not be raised at the fair. As CNE reported last year, a similar event held in Paris showed how surrogacy was arranged at the fair, despite the practice being illegal in France. And in other European cities as well, similar fairs were held.
Expensive
In mid-march, a similar-named fertility fair was held in Berlin. The Swiss daily Neue Zürcher Zeitung(NZZ) visited the Berlin fair and made a report on it. According to the newspaper, more than half of the exhibitors offer services related to surrogacy.
Although German doctors are also not allowed to recommend clinics abroad to their patients, and it is illegal to arrange surrogacy, the event still offers a lot of information on the subject. According to the NZZ, 'Wish for a baby' can only take place because the organisers take the position that the exhibitors only provide information and do not conduct sales talks.
Three-quarters of the visitors at the fair are, according to the NZZ, men. Not only do they need a surrogate mother, they also need a donated egg. Today that is easier done than in the past. Surrogate mothers are implanted with an embryo that has emerged from the egg cell of another woman. The vendors say it's more expensive, but there are fewer risks that the woman wants to keep the child.
Strange
This fair, organised by the same company, is also landing in Milan. To the dismay of politicians. Municipal councillors Deborah Giovanati and Roberta Osculati therefore asked Milan mayor Giuseppe Sala for clarification.
The politicians argue that although it is important to talk about motherhood, they cannot accept that "content that is against the standards applicable in our country is transmitted."
On her website, Ms Osculati also points to the code of conduct that is prescribed to visitors: bags will be searched, and there is a ban on filming or distributing flyers. Osculati calls it "somewhat strange" that there are such precautions for an event aimed at people who "simply seek information."
Traffickers
The turmoil surrounding the fertility fair comes at a time when surrogacy in Italy is under a magnifying glass. The practice is already banned in Italy itself, but on Tuesday, the country took another step towards banning surrogacy outside its borders as well. The Justice Commission approved a bill that punishes Italians who go abroad for surrogacy with a prison sentence of up to two years or a fine of up to one million euros.
These cross-border surrogacy agreements, called "procreative tourism" by Prime Minister Meloni, often cause problems. As CNE reported, Ukrainian authorities recently indicted Ukrainian nationals who allegedly trafficked newborns to single men through the Czech Republic. Although Ukraine is one of the world's most popular surrogacy destinations, it only allows heterosexual couples to enter a pathway. However, that seemingly did not stop these people from conveniently using country borders.
To combat these legislative loopholes, dozens of experts called for the universal abolition of surrogacy in early March. In Casablanca, they published a declaration that calls for banning surrogacy in all forms worldwide, arguing that without international legislation, surrogacy will continue to exist and thus harm women's and children's rights.