The secret behind 1,000 new house churches in Germany
26-05-2023
Central Europe
JoelNews.org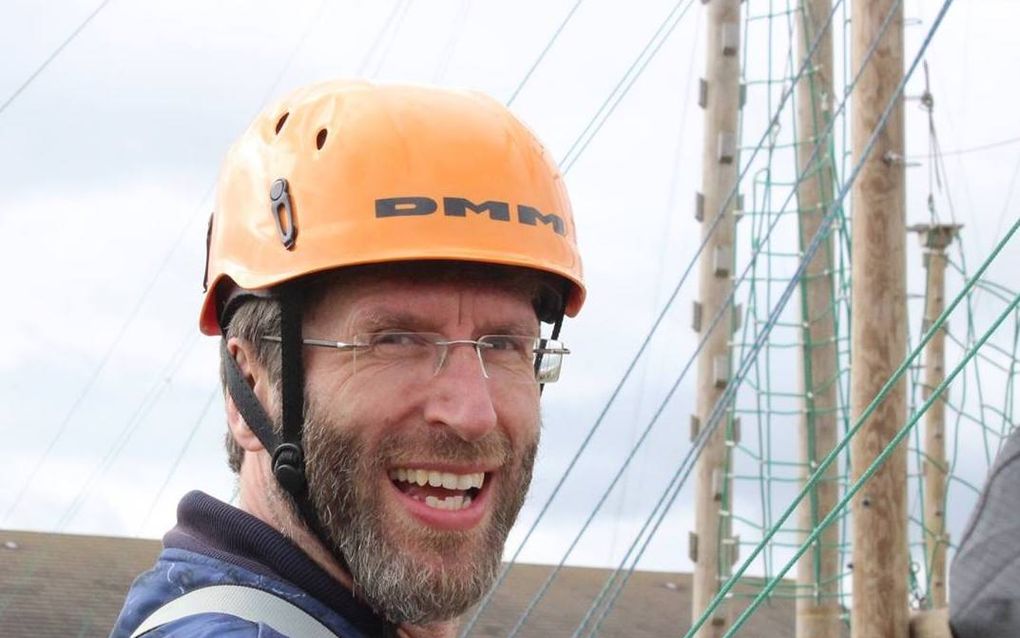 Hoffnung Deutschland (Hope Germany) planted an estimated 1,000 house churches in 20 years, which for Europe is quite remarkable. What is their secret?
When Joel News asked Marcus Rose, Hoffnung Deutschland's founder based in Berlin, about the number of house churches in his network, he responded: "We crossed the 500 sometime in 2017, after which we stopped counting."
What also stands out is that most people in these house churches are new Christians. On the question of how this remarkable growth happened, Rose remarked drily: "There are many reasons. I usually say that we just never stopped doing the small things."
In a podcast on missions, he elaborated on this: "I always wonder why people ask me: 'What is the secret of the growth around you?' And I would say: probably the most important thing is that I would never ask myself that question! I consider growth in an individual's life the necessary foundation for growth as a church. In 1 John 2:12-14 the Christian work is described as newborn babies who are supposed to become fathers with their own children. The way to get there is by overcoming the evil one, by being so strong in Christ, his Word and the Spirit, that the world stops being the place where you get your answers from."
Encounter
In another podcast, Rose shares his own life story – how he grew up in Socialist Eastern Germany, and at age 15 had a personal encounter with Christ. When the Wall fell in 1989, even though he was still a teenager, he contacted schools to ask if they were interested in replacing the lessons on communism in the curriculum with the teachings of Jesus. This opened many doors, and 30 house churches were established.
Later on, like Jonah on the run from his calling in Thailand, Rose discovered the church as "the most progressive institution in a country, with the power to transform, because it brought together prostitutes and millionaires as new people in Christ."
Atheist
Around the year 2000, he moved back to Germany with the explicit instruction from God not to work in the Christian scene, but to work under the radar, connecting with non-Christians and discipling them in the way of Christ. This was a challenge, as Eastern Germany was culturally atheist, almost immune to the Gospel.
In the first three months in Berlin, God gave Rose a kick-start with a handful of young people getting baptised. "There was no formula. I simply connected with people I met, showed genuine interest, and told them I had come to Berlin to plant a church. If they were open to continuing the relationship, I got their number and followed up."
It quickly spread to several other cities in Germany. Rose communicated from the start that his vision was to see communities started in every region and subculture, and for God to raise 10,000 missionaries out of Germany.
Pattern
From 2010 onwards, the network developed what Rose calls "an apostolic pattern" to catalyse things. "God instructed us to divide Germany into 90-minute regions. The idea was that a German could get in his car or step on a train on a Saturday, drive 90 minutes to a place, do outreach there, mentor people, organise something, pray for sick people, do sports, and make it a family trip. This is something that people dare to do, that feels very natural."
Atmosphere
Rose also helped new Christians to focus on what he calls "the three steps of spiritual planning", as explained in a third podcast:
Ask God: what are the qualities He wants to establish in your life and through your life in the world around you?
If you have security, ask God how many resources (time, money) you should invest.
Then ask Him which specific projects you should invest in yourself.
"This creates an atmosphere in which people continuously ask God what He wants them to do. Not what the church expects of them, or what others might want them to do, but what God says."
New Christians with an apostolic gift receive personal coaching to start similar processes themselves in other regions and countries. This is how the multiplication takes place.
Rose's vision for the following years is to start and support 100 apostolic teams, with every unit unique in gifts and reach. Each team could help 100 house churches, reaching people Rose or the apostolic workers could never reach themselves.