Schools in Ukraine receive sex education material from LGBT organisation in US
02-06-2023
Eastern Europe

CNE.news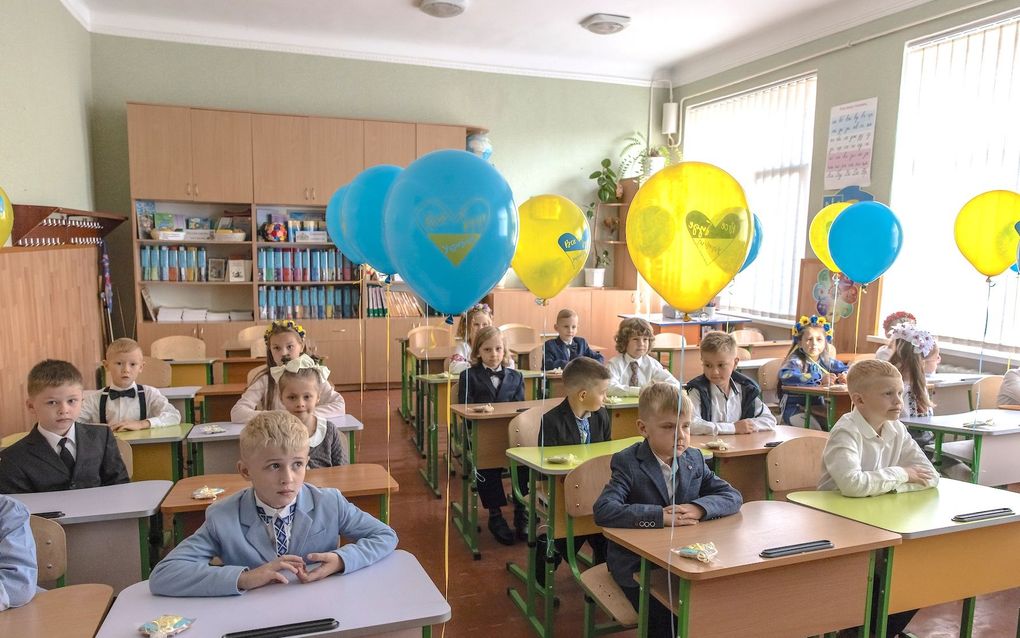 About 500 kindergartens and primary schools in Ukraine will receive gender education material from the Arcus Foundation. This is an American-British LGBT organisation.
The Ukrainian Minister of Education and Science, Oksen Lisovoy, has signed a "Memorandum of Understanding" with Arcus. This is reported by the Ukrainian news site Vsirazom. The signing was done in April; the news report came this week.
The education material is about the "implementation of gender-sensitive teaching methods in the educational process of preschool, general secondary and higher education institutions."
The memorandum mentions projects in various educational institutions providing comprehensive propaganda among children on gender diversity, homosexuality and transsexualism. Specifically, it is noted that the Arcus Foundation will provide 500 kindergartens and 500 schools in Ukraine with appropriate campaign materials. From 2023 to 2025, they will receive game sets, literature and visual materials.
Stereotypes
The project is meant to "create a gender-sensitive educational space without gender stereotypes and discrimination, in which people are able and ready to identify, notice, analyse and react with their thoughts and actions to everything related to gender inequality, gender stereotypes."
Arcus will give "qualified" support to Ukrainian teachers through seminars, courses and training that will contribute to the spread of information. The Education Ministry will be responsible for the distribution of the material.
During the years up to 2025, the Ministry and Arcus will monitor the effectiveness and efficiency of the "reform" of the educational process.
Hostile
Arcus Foundation is an NGO for diversity. About half of the staff "identify as people of colour and half as LGBTQ", the website says. The goal is the prosperity of LGBT people. The American branch is based in New York, and the British one in Cambridge.
In Ukraine, LGBT values are much more sensitive than in Western Europa. Vsirazom writes that the ideas of Arcus are "hostile to children and families". The editors of the news site have asked the government in Kyiv to publish the memorandum itself. Currently, Vsirazom only has a leaked copy from Telegram.