Swedish activist surprises his audience during 'Bible burning'
17-07-2023
Northern Europe

CNE.news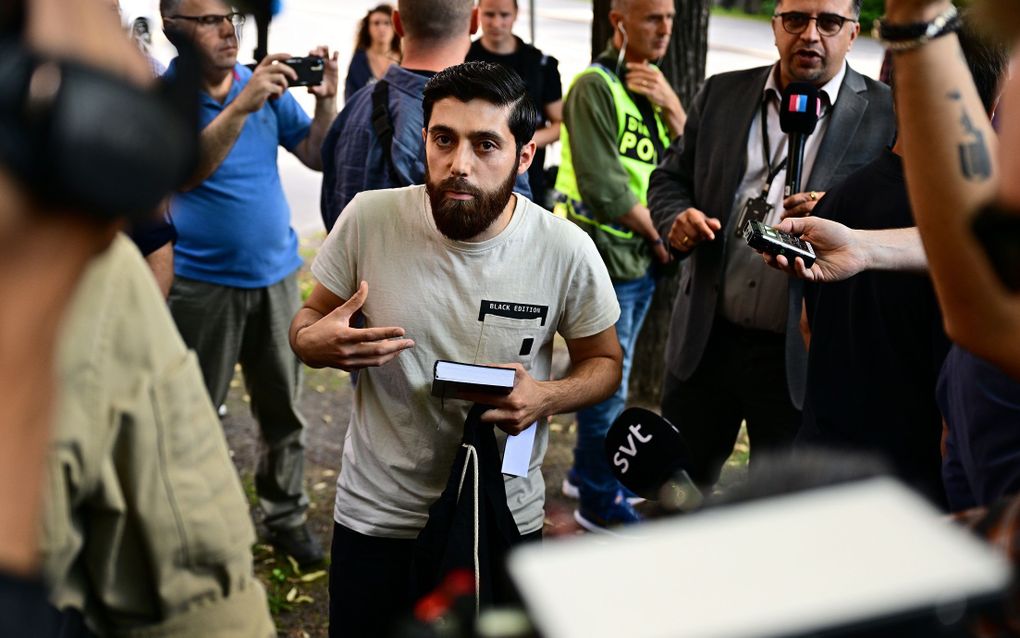 The activist who gained permission to burn a Bible and a Torah in front of the Israeli embassy pulled out last minute on Saturday.
He already stood next to the embassy with the books in his hands and pulled out a lighter. But when everyone expected him to set the Bible and the Torah on fire, activist Ahmad Alloush surprised his audience.
Instead of lighting the religious texts, he said he was "not going to burn books today." Alloush continued by pointing out that the Quran does not allow people to burn scriptures of any religion. Instead, he wanted to use his demonstration as an opportunity to speak about respect and tolerance, Dagen writes.
Alloush is a Muslim who has lived in Sweden for eight years. He emphasises that he has always been treated respectfully. "I don't like Ulf Kristersson's politics, but that does not mean I want to burn down his house", he illustrated. Also, Alloush pleaded for a ban on burning religious books in general. "I wanted to show that we must respect each other. We live in the same society. When I burn a Torah, someone else the Bible and a third person the Quran, war will break out here. I just wanted to show that it is not good to do so", he concluded.
Permission
When Alloush requested and received permission from the authorities for his demonstration with book-burning, his action was criticised by many. However, on the day itself, only a few spectators were present.
Israeli ambassador Ziv Nevo Kulman watched the event on a live stream. He tells Dagen that he is relieved that no books were actually burned.
Alloush's action was a response to earlier burnings of the Quran. They led to diplomatic crises and many critical reactions worldwide.