Catholic youth event in Lissabon expects hundreds of thousands of visitors
31-07-2023
Southern Europe

CNE.news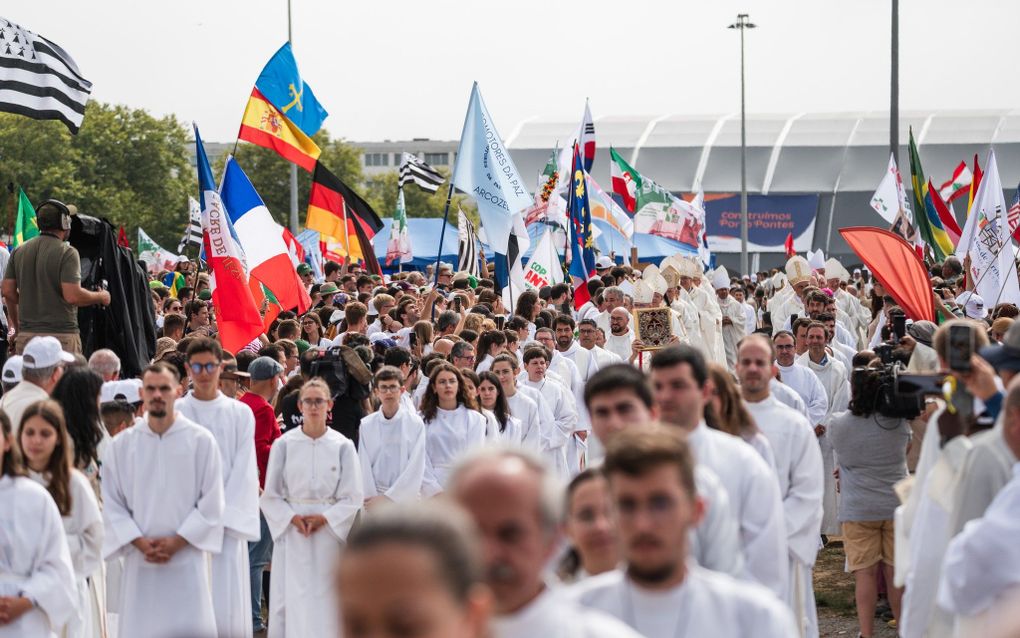 On Tuesday, the Portuguese capital of Lissabon is expected to overflow with young Roman Catholics. Why are they there?
In the capital, there will be 150 confession booths, a few million communion wafers, and kilometres of cables to ensure that all speakers work so every participant can hear the speeches that will be held during the event that lasts from Tuesday to Sunday. That is reported by the Nederlands Dagblad.
In the last few weeks, the number of registrations for the World Youth Days has skyrocketed, Kathpress reports. About 65,000 young Italians will travel to Portugal together with 106 bishops and Pope Francis, who will also attend the event. From Spain, 75,000 attendants are expected, and 40,000 from France.
The number of German pilgrims has decreased this year, as 'only' 8,260 youths travel to Germany. Young people feel more and more alienated from the power structures of the church, said Stefan Ottersbach earlier to Catholic News Agency. Ottersbach is the President of the Federation of German Catholic Youth.
Bike
Three Polish pilgrims have left Kraków to travel to the event by bike, Catholic News Agency writes. In addition, 17 French Catholics will travel by bicycle to Lissabon.
The Polish group will travel for several days, during which they stay with local families and attend mass in different places. "Let this be an opportunity to bear witness to Christ, a new form of evangelisation that perhaps appeals more to young people", said bishop Robert Chrząszcz from the Archdiocese of Kraków. The pilgrims have already been on their way since July 8 and are expected to arrive this Monday.
The group from France consists of young people and some clergy. They planned to bike the distance in ten days. Marie-Liesse, one of the French participants, sees the trip "as an opportunity to meet people and experience hospitality in France, Spain and Portugal." She says to Catholic News Agency that it is "a true pilgrimage that we experience by bicycle, and at the same time is a sporting and spiritual challenge."
Terrible
Not everyone in the Portuguese capital is happy with the arrival of hundreds of thousands of pilgrims. At the tourist information office in Lissabon, a young employee worries. "It will be terrible", she sighs to the Nederlands Dagblad. "They say that a million people are coming. I don't know how I will get to work then. Maybe they have to give us a police escort."