In the film, Barbie is everything, except a mother
05-09-2023
Opinion
Maarten Klaassen, RD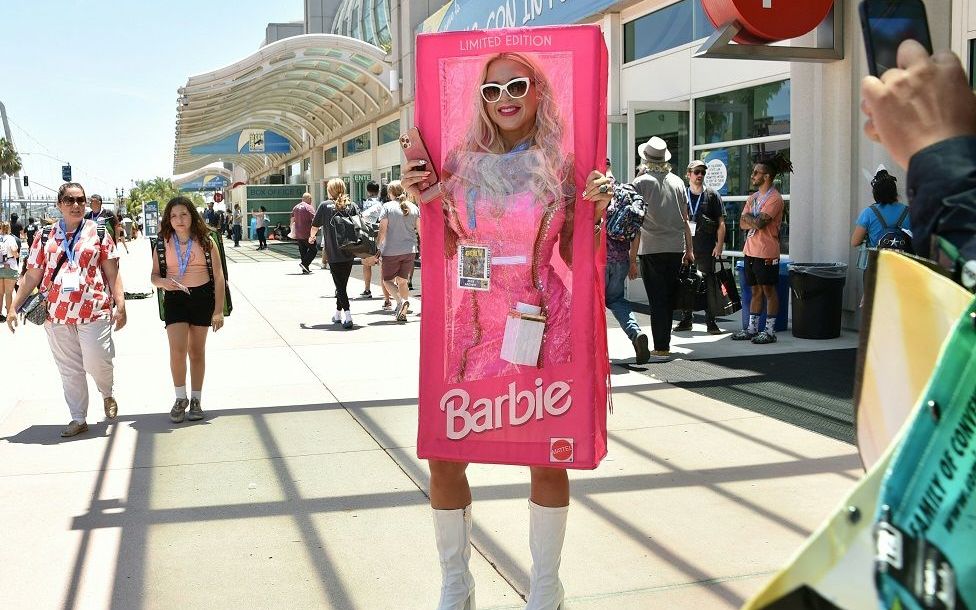 "If you love Barbie, this is the film for you. If you hate Barbie, this is also the film for you." With this quote, the film "Barbie" attracted attention. With unprecedented success and an explicit message. A review is necessary.
Not often does a film exceed the $1 billion revenue mark worldwide. "Barbie" did. In the Netherlands alone, over 1 million people watched the movie. Christians too, I learnt. For many, the iconic doll evokes nostalgic memories of childhood.
Pastor Maarten Klaassen works for the Dutch organisation Bijbels Beraad M/V (Biblical Deliberation M/F). It propagates a traditional view of marriage, family and sexuality.
However, anyone who thinks Barbie is nothing more than a children's film is wrong. It is a very well-thought-out film with an equally well-thought-out message: men are dangerous to women. Therefore, women should hit back.
Imitation
The film tells the story of the main character, Barbie, who ends up in the real world with her boyfriend, Ken, from Barbie Land. There, they make the shocking discovery that this world is very different from Barbie Land. Barbie Land is a matriarchal world where women are in charge. Ken's life revolves entirely around Barbie; he is nothing more than an accessory. The slogan, therefore, reads, "She's everything; he is just Ken". That not Ken but Barbie is first is deliberately a twisted imitation of the creation story from Genesis. While Adam's creation marks the beginning of a male-dominated world (patriarchy), in Barbie Land, it is precisely the other way around.
However, Ken's visit to the real world teaches him that things are very different there. Men in Barbie Land are meaningless creatures; in the real world, they pull strings, and Ken likes that. Back in Barbie Land, he tries to introduce patriarchy. But the Barbies fight back. Result: Barbie Land is preserved for the Barbies, and the old constitution is restored.
Innocent
The film's message is less innocent than its sugary exterior suggests. According to US commentator Candace Owens, the film is not about Barbie at all. Instead, it is a 1-hour-and-54-minute misandry (dislike of men). She signals that Barbie fits into a growing trend of labelling everything male as dangerous. Under the guise of the suffering inflicted on women in a patriarchal world, men are cast in a bad light by toxic feminism. Had the opposite happened -a film portraying women as idiotic and prejudiced- she says society would have been outraged.
Conservative commentator Matt Walsh accused the filmmakers of indoctrinating children with feminist "anti-male propaganda" under the guise of a sugary film. Herien Wensink, the chief arts editor at the Dutch daily De Volkskrant, argued that the film "bizarrely links a kitschy girl fantasy to a feminist pamphlet (...) And that is a deliberate message of content."
Message
The film gets it right, says ND commentator Reina Wiskerke, to make Barbie "the ultimate bearer of ideals that self-conscious women cherish today". Barbie's message is that you should make your own choices and that women can do the same as men. Barbie is everything: astronaut, judge, vet... What Barbie is not, however, is a wife. Nor is she a mother. There is a silent message in that too. Marriage and motherhood are residues of a patriarchal world in which women were forced to marry and have children because of their subordinate position and biological constitution. However, in Barbie's world -and the real world- this is no longer necessary.
With that, Barbie is actually anti-Mary. For centuries in the West, Mary was regarded as an icon and ideal of femininity. Her self-denial, service and availability to God and neighbour were seen as worthy of pursuit. That is over. Today, Barbie is the ideal: the emancipated, successful woman with whom it is all about herself: looks, status and career.
Dose
According to the Dutch theologian Tabitha van Krimpen, church and theology could use a dose of 'Barbie'. Rather not, as far as I'm concerned. Frankly, we've already got too much of that.
Churches and Christians should rather delve into (re)discovering the biblical vision of the calling of men and women. In the feminist picture, men and women are ultimately adversaries competing with each other. We need a counterculture where not competition but cooperation is paramount, where diversity is no longer seen as a curse but a blessing, indeed a calling. Because it is. The woman was created for the man, to help him, serve him and make him prosper. The man is not a tyrant but clothed by God with authority and called to lead, care and protect in love, reflecting something of Christ. Marriage does not mean a restriction of freedom but a training ground for faith and love. Fertility and motherhood are not a biological curse but a reflection of the God who is Life.
Fortunately, Christians have better examples than Barbie, like Mary. Available to God and to life, she effaced herself.
It is to such people that God looks. He disperses the proud; He exalts the humble (Luke 2:51). Thank God the future does not belong to Barbies, but to Mary's. "The meek shall inherit the earth."