Is a crisis in Ukrainian marriages imminent?
14-09-2023
Eastern Europe

CNE.news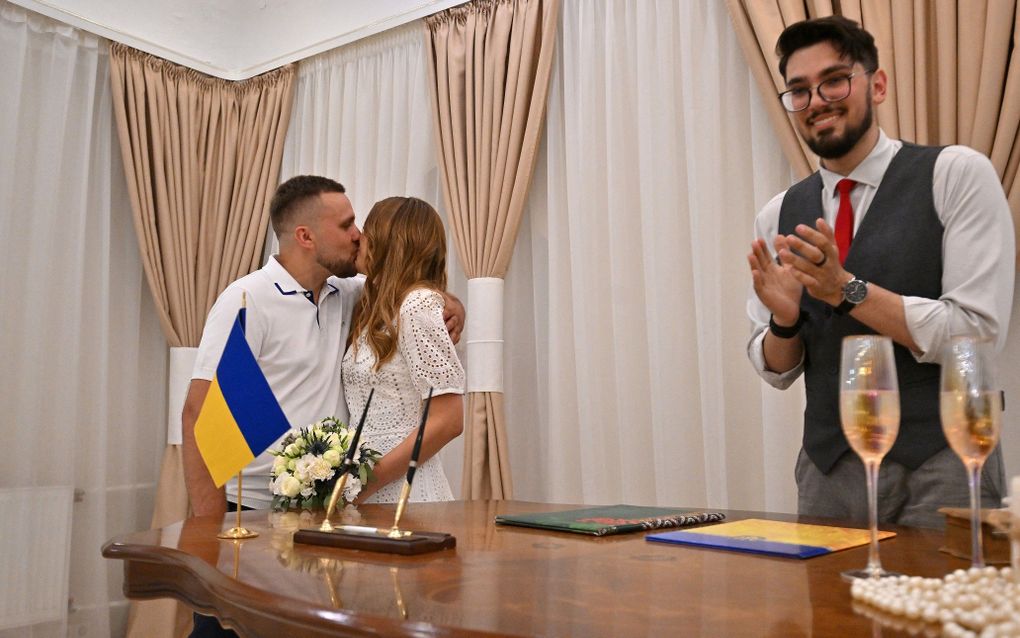 One thing is for sure: Ukrainian marriages come back in heavy weather. People are reluctant to tie the knot, and the number of divorces is rising. What is the reason behind this development?
Compared to last year, the number of people who applied for marriage has declined by almost 20 per cent. In addition, the number of divorces has risen by 33 per cent. This is remarkable, even though the number of newlyweds is still much higher than the number of divorced spouses. Overall, the numbers are showing a contrast (more divorces, fewer marriages) compared to the period until 2022, TSN writes.
One could argue that the number of applications for marriage declined because people wanted to wait for their celebration until after the war. However, this does not seem to be true, TSN writes. Instead, the number of marriages is comparable to that of 2021, the year before the full-scale Russian invasion. Both years had approximately 86 thousand registrations of marriage, Slovoproslovo writes. And that differs from the usual trends in war, as in the past, there was a marriage boom when the country was invaded, according to TSN.
Separation
In addition, the Department of State Registration on Civil Status recorded a third more divorces than last year. The total number of couples that separated now exceeds 10,000. This includes the spouses who decided to divorce as early as spring 2022 because it always takes a while before the separation is formalised in Ukraine.
And most likely, the recorded number of divorces is only the tip of the iceberg, as not all separations are recorded. Those that are dealt with by the court because there are disputes about property or minor children are involved are not counted clearly.
Lovers
However, there is one thing that unites the spouses who are getting divorced: most often, they cite the war as the reason for their separation. At the beginning of the war, many women left the country while the men had to stay and fight at the front. The long distance between spouses and the time of separation has had negative consequences for their relationship. In addition, husbands and wives find different lovers in the time they are apart from each other. Also, the war has caused the aggravation of resentment and misunderstandings that had accumulated over the years of married life, TSN writes.