Pro-Life March causes unrest in Germany
18-09-2023
Central Europe

CNE.news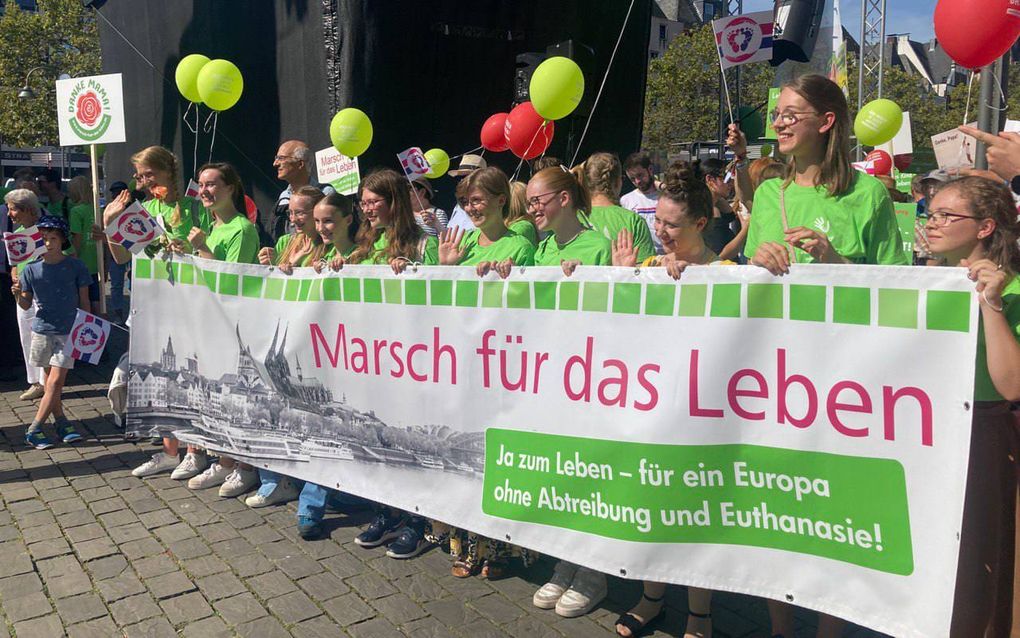 The weekend was full of unrest in the German city of Cologne. Radical leftists and queer feminists clearly showed opposition against the March for Life that took place on Saturday and Sunday.
After two hours, the police ordered the marches to return to their starting point, the Dutch daily Reformatorisch Dagblad reports. Still, organiser Prof. Paul Cullen from Bundesverband Lebensrecht (Federal Union Right to Life) (BVL) calls the action a "great success." He estimates that 2,800 people participated in the March in Cologne, which took place for the first time.
If also counting the demonstrators in Berlin, about 7,000 Germans took to the streets to show their support for the pro-life movement.
Conflict
BVL president Alexandra Maria Linder pointed out that pregnant women feel much pressure to choose abortion, even though women who deal with a pregnancy conflict need protection and help according to her. "It is important to support them", she said to Idea.
Linder called the march "awesome". "There were many young people and also families. Our movement grows. Everything happened peacefully and businesslike." She hopes that the next edition of the March for Life will happen in even more German cities.
Every year, more than 100,000 babies are aborted in Germany, according to statistics of the Federal Agency for Statistics. However, its number is increasing, Die Tagespost writes.
The mayor of Cologne, Henriëtte Reker, also joined the debate. "Ultimately, this March for Life is about the question of whether women have autonomy over their bodies and their health. No one may dispute that right. I think it is good that so many people in Cologne oppose this March", she wrote on Facebook.
According to Die Tagespost, the mayor seriously violated her duty of neutrality by taking a stance in the debate. The Roman Catholic news website describes the atmosphere surrounding the March as "extremely unfavourable" and blames the mayor for contributing to that.
White supremacy
There was also upheaval about a picture in which a man would make a gesture that symbolises white supremacy (the thought that white people are better than coloured people).
Bischof Rudolf Voderholzer und neben ihm ein "White Power"-Gruß.

Normal auf dem "Marsch für das Leben" pic.twitter.com/0A7MCfF2p7

— 🐈‍⬛Justus (@charon__29) September 16, 2023
The photo also shows bishop Rudolf Vodeholzer from Regensburg in the background. That led the diocese to quickly distance itself from the photo, Katholisch.de reports. "Our bishop, Dr. Voderholzer, would never run alongside right-wing radicals. We will also take action against this photo. It was taken without our knowledge", the diocese stated. It continued that it will not "tolerate people with dishonest ideas."
Pink powder
In Berlin, the yearly March for Life did not meet any large hindrances. The only disruption may have been the paint attack on auxiliary bishop Wörner, as Die Tagespost writes. Several counter-demonstrators had mingled with the March participants and burst their bags filled with pink powder all at the same time. The police quickly intervened.
In addition, some counter-demonstrators had organised sit-ins to prevent the March from proceeding. According to PRO, the opposition against the March for Life in Berlin seems to be slightly larger than other years.