"Love is love" sounds good but turns out dangerous, says Olof Edsinger
23-09-2023
Northern Europe
Kathryn Idema, CNE.news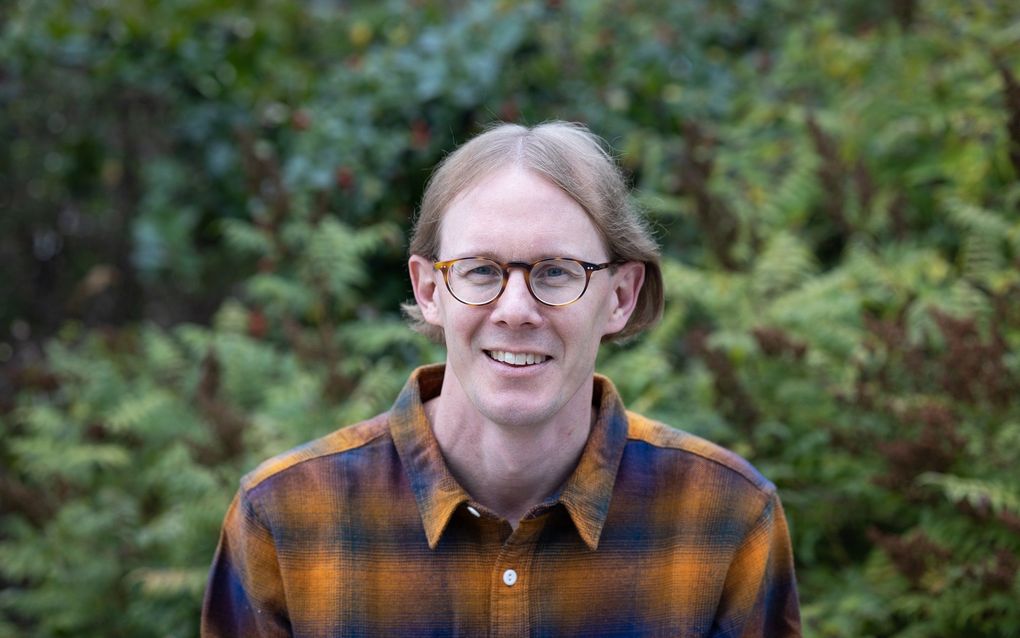 Olof Edsinger had a look in sex education material in Sweden. And what did he see? Sex was never showed in connection with marriage of childbirth. It was taught as the adventurous thing without any obligation. Is that right? He doubts.
Free love. That was the slogan that swept the Western world during the 1960s. The ideological force became known as the sexual revolution. And now we say "love is love". But is it really the answer?
As these youths turned into grey-haired adults, another phrase entrenched itself within the hearts of both Christians and atheists. Now, "Love is love" has brought sexual orientation and gender identity to the forefront in a post-Christian society. As more Christian leaders welcome the phrase's message into their churches, author and General Secretary of the Swedish Evangelical Alliance, Olof Edsinger, calls for a deeper analysis.
Variety of relationships
In a recent opinion piece from the Norwegian publication, Dagen, Edsinger says that the phrase can easily be applied to a wide variety of relationships; also relationships that are not seen as right.
An even more fundamental problem is the definition of the word itself. In his native country of Sweden and throughout Scandinavia, "love" is generally referring to romantic and sexual feelings, similar to the English expression, "falling in love." Since the phrase is rooted in erotic desire, the equally important concept of "agape love", which is a love between God and friends, gets neglected, he says.
Another aspect is the objective and who love is directed at. "As a slogan, it's worthless. There are so many sexual relationships that are wrong," he said.
Polamory
Wrong as in referring to some Swedish clergies' affirmation of polyamory as well as the Liberal Youths party's green light on necrophilia and sex among consenting family members. Not to mention the frequent display of sadomasochism in the modern Pride parades.
"There are so many deviations present in the Pride movement," he said. "But this phrase legitimises them all."
Although the phrase, "all love is good love" demands the same support of LGBTQ+ couples as their heterosexual counterparts, "it is very important that we keep this concept of marriage for heterosexual couples," he said.
Union
"Save marriage for what it is," he said. "It has always been understood as the union on which society is built, including the raising of children."
Regarding marriage, Edsinger became surprised after conducting a review of the most popular teaching aids in high school and college sex education.
"It turned out that, in these materials, sex was consistently presented as an extramarital phenomenon. They never even mentioned that you can have sex in a marriage union!" he said in an article in Evangelical Focus Europe
In addition to the lack of sex in marriage, data was missing on dating and forming a family. Pregnancy and childbirth were also separated from the topic of sex education itself, he added. "Such are the consequences when the uniqueness of heterosexual marriage is downplayed."
Progressive
Although Sweden has been a leader in LGBTQ+ policies throughout Europe, the rest of Scandinavia has followed suit. While Norway may be less secularised, he says in an interview with CNE.news, it continues to experience fierce pressure from the LGBTQ+ movement.
"Sweden has been the most progressive, but Norway has skyrocketed in this development during the last five years", he said.
Amid a societal transformation shaped by the LGBTQ+ community, church teachings on marriage and possessing a Biblical worldview remain surprisingly absent, Edsinger says.
Church
"The church hasn't touched these issues in the last two decades, as the sexual revolution put us on the defensive. That makes us vulnerable," he said.
In addition to a return in teaching a Biblically-backed marriage, Edsinger also suggests an in-depth study of creation theology.
"The enemy has hit us where we were weak, as revival movements generally haven't cared much about the first article of faith. But it is now obvious that when you go against the order of creation, it will cause problems," he said.
Polarised world
Despite the lack of instruction in a world lost to countless gender identities, Edsinger offers some possible solutions for Christians. Returning to our created purpose and looking for an "Evangelical middle ground" in a polarised world may be a start. He adds that Christians should look into their motivations, being careful not to go to the other side of the spectrum, which is homophobia. Still, much work remains in repairing the damage done by not teaching Biblical truths to previous generations.
"We have a debt to pay that goes back 2-3 decades," he said about the church.
Above all else, love is necessary. Agape love, that is. "If we don't have love for these people, we are not representatives of Christ, even when we have the right answers," he said.