European Evangelical Alliance calls for action against anti-Semitism
08-11-2023
European Union

CNE.news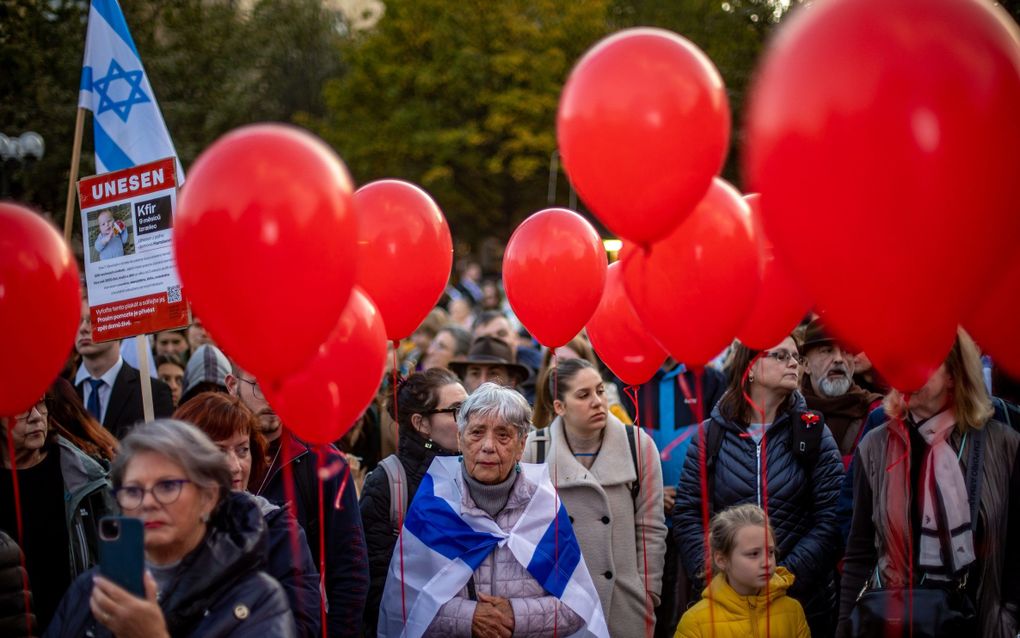 After the attacks on Israel on October 7, anti-Semitism has risen over Europe. The European Evangelical Alliance believes it is time for action. The plan also contains tips on how to combat anti-Muslim hate.
Hating a group of people goes against God's commandments, the Evangelical Alliance writes in a statement. According to the Alliance, there is no excuse for anti-Semitism, even though Christians in earlier centuries have accused the Jews of the crucifixion of Christ, among other things.
The Evangelical Alliance emphasises that the Jews are God's chosen people. God promised Abraham a very special blessing. "Those who bless Abram and his family will be blessed, and whoever curses them will be cursed, and finally, all peoples on earth will be blessed through him", the statement reads. Therefore, God endowed the Jews with a purpose. He fulfilled this purpose ultimately by the birth, suffering, death and resurrection of Jesus Christ through the Jewish people.
Ultimately, the Evangelical Alliance writes, anti-Semitism is "a spiritual evil, grounded in an attempt to thwart God's plans for the redemption of a fallen humanity that He sent His Son to save."
Tips
So, how are Christians to combat this sinful hate of anti-Semitism? The Evangelical Alliance gives some practical tips.
Christians should renounce and condemn the charge of deicide and the false teaching that Jews are uniquely responsible for the death of Christ.
Christians should renounce and condemn all anti-Semitic acts committed in the past, especially those committed by Christians.
They should notice and pray for the Jewish community around them.
They should notice and pray for those involved in incidents of anti-Semitism around them and in the news.
Christians should build a friendship with Jews and Messianic Jews.
They should reach out in solidarity with the Jewish people when they or their property are attacked. Also, they should be ready to provide shelter if the situation gets serious.
They should clearly, respectfully and compassionately communicate God's Gospel message of love to all people, including the Jews.
The Evangelical Alliance emphasises that it is time for Christians to unite "and to stand together against modern-day acts of hatred and terrorism against any Jew."
Convert
In addition, the European Evangelical Alliance also calls for action against anti-Muslim hate. "Everyone is worthy of both compassion and justice", the Alliance writes in its statement. The organisation emphasises that dialogue is very important. Building friendships with Muslims is an important way to reach them; also, helping them to integrate into Western society can create trust. And Christians should especially pay attention to those who converted from Islam to Christianity. "The Church also needs to step up in loving welcome to these converts, providing a new sense of family."
The European Evangelical Alliance expresses the wish that Evangelicals across Europe will be inspired by the guidelines and "prays that the Holy Spirit will continue to guide us all in our response to the problem of hatred, the distress of our Jewish and Muslim neighbours and the missional opportunities around us."