Asturian Bible translation wins literary prize
29-04-2022
Southern Europe

CNE.news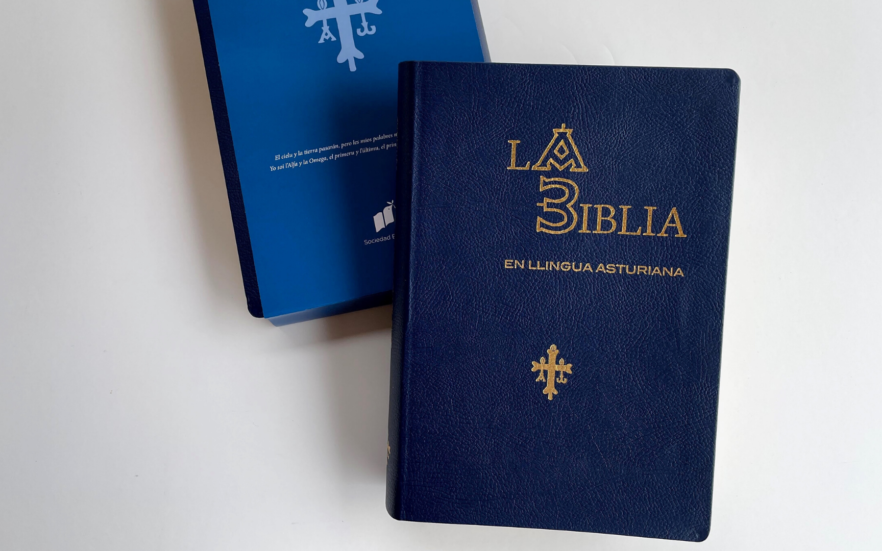 The Spanish Bible Society has won a literary prize with its Bible translation into Asturian. Last week, the Minister of Culture, Language Policy and Tourism awarded the Florina Alías Award for the Best Translation into Asturian last week.
The award is a recognition of the "impressive work carried out over more than thirty years by nearly forty collaborators", the Spanish Bible Society writes on its website. "We thank God for all of this."
Asturian is spoken in some regions of Spain. The translators who worked on the new Bible version have translated the original languages of the Bible – Hebrew, Aramaic and Greek – into Asturian. It was challenging to find people who possessed sufficient knowledge of both Hebrew and Asturian, the Bible Society acknowledged earlier.
The translators used the dynamic equivalence method, which makes the text both faithful to the original language and understandable for people in a different context.
Praise for quality of translation
Already in December, the jury announced that the Bible translation from the Spanish Bible Society was the winner of the prize. According to the jury, the Bible translation demonstrates "the philological apparatus developed to translate from the original languages, the immense work carried out over more than 30 years and its complexity." That is reported by Protestante Digital. Furthermore, the jury praised the "quality and richness of the translated text, a key work of universal culture."
It is the first time the Florina Alías Award has been given to someone. The prize honours Florina Alías, a poet and narrator who published books in Asturian, Actualidad Evangelica reports.