Italy: fertility fair goes on despite protests
23-05-2023
Southern Europe

CNE.news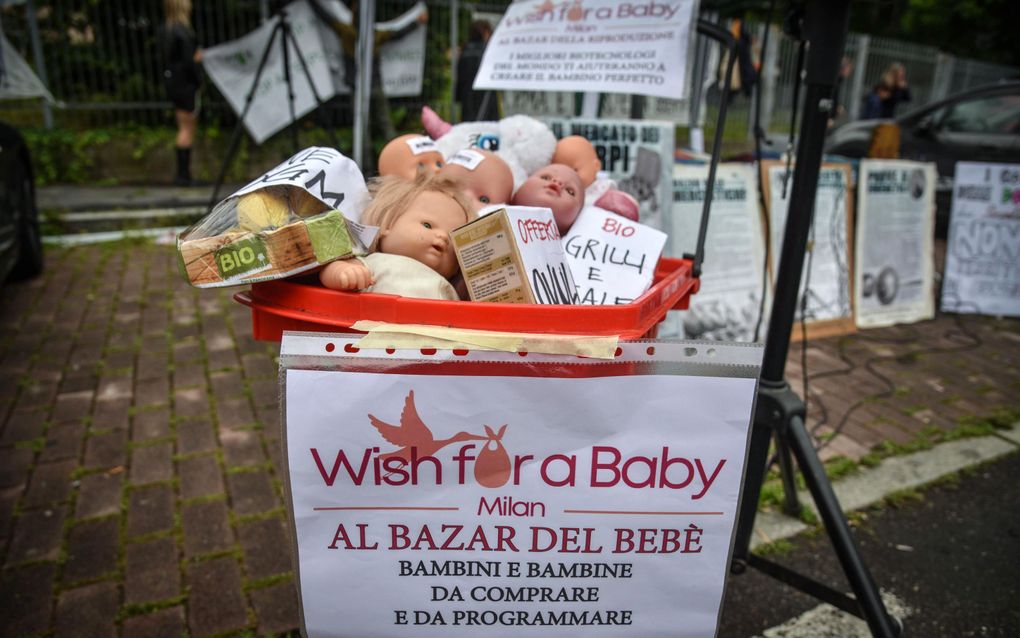 In Rome, the government of Italy is busy banning surrogacy internationally. In Milan, there is the "Wish for a Baby" fair, where surrogacy seems accepted. However, that fair was not without protests.
Visitors to Saturday's fertility fair in Milan had to pass a crowd of protesters before reaching the entrance. The first fair of its kind in Italy sparked bipartisan controversy since it would allegedly promote surrogacy, which is forbidden in the Southern European country.
A few metres from the entrance, pro-family associations joined with feminists and politicians from the right-wing parties Lega and Brothers of Italy of Prime Minister Giorgia Meloni. They carried placards saying "children cannot be bought" or "women are not wombs to be rented."
Hot topic
The fear of a surrogacy fair was not unfounded. As CNE reported earlier, the same organisers had hosted similar fairs where surrogacy was a hot topic in other European countries.
Despite the protests and calls for a ban, the fair continued. According to broadcaster LA7, the visits on the first day of the two-day event were low: just under a thousand people visited 'Wish for a Baby', the broadcaster reported.
The Christian newspaper Avvenire visited the fair with people who went undercover. The daily did not report on surrogacy deals being closed. Instead, when a gay man asked who could carry his child, he was advised to call a clinic that would put him in contact with people who could help him.
Pressure
The controversial fair was held amidst growing pressure from the Italian government to punish Italian surrogacy practices worldwide. Although the Southern European country bans surrogacy within its national borders, it is difficult to enforce such legislation when people get their children from other countries such as Ukraine or Georgia. Therefore, the governing parties are working on a ban to punish people using cross-border surrogacy. Their work was accelerated on Monday when a rapporteur told reporters that a ban would be up for a vote in June.
On Wednesday, May 24th, the vote on several amendments will begin. Of the 20 amendments, only one is from the governing majority: increased penalties against surrogacy practitioners. The ruling Forza Italia party argues that they should be behind bars for three years instead of one year.