"Trans care is a scandal we once will regret"
23-05-2023
Northern Europe
CNE.news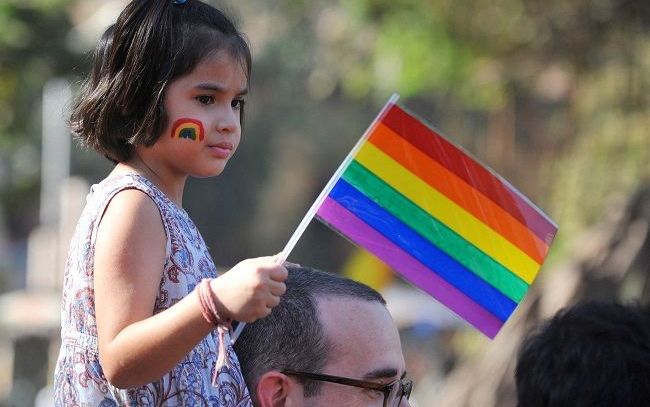 Sooner or later, Norway will regret its decisions on gender care, says a well-known Christian commentator. "We will look back with horror."
The scene is familiar across nearly all of Europe: transgenderism is rising, and societies struggle to deal with it. In recent years, the number of youngsters that want to change their gender seems to have exploded.
But at the same time, more and more stories are coming to the surface of people regretting their gender change. On social media and in other outlets, so-called de-transitioners are raising their voice to warn about the dangers of gender surgery.
In the Christian daily Dagen, editor-in-chief Vebjørn Selbekk expresses his concern about the seeming easiness of which youngsters can change their gender. According to him, "we will look back with horror at what we now allow our public health system to do to young people". Selbekk is an influential commentator in Christian circles in the Scandinavian country, being the editor-in-chief for Dagen since 2010.
Selbekk explains that, under the auspices of the public health service, young people "have their bodies destroyed, genitals cut, and breasts removed." Although Norwegians have to be at least 25 years old to get sterilised, they only have to be 18 to get gender surgery. Or, as Selbekk puts it, "the limit for making an incision in the male genital organ is 25 years. But to cut it off, you can therefore be allowed to do that seven years earlier." Unbelievable, according to the journalist.
While Norway's neighbouring country, Sweden, is hitting the brakes on gender treatments by raising the age limit for puberty blockers, Norway seems to continue its current path.
Radical
In another commentary, Selbekk sees a cause in the rise of gender treatment: schools. According to him, in a few years, "radical gender theory and identity politics have found their way into the teaching materials. The scientific understanding of gender as something you are born with has been challenged by metaphysical notions that this is instead something you can and should choose yourself."
Norway's educational system, Selbekk argues, has thus capitulated to "the demands that have come from an increasingly militant and assertive trans movement to deny basic biological facts." And that is one reason for the exploding gender treatment rates among young people, Selbekk believes.
Despite Norway's current course, Selbekk also sees cracks in the gender care community. According to the editor-in-chief, Norwegian professionals are increasingly worried about the number of gender reassignment patients who regret surgical interventions and hormone therapy. Furthermore, the Norwegian Health Authority has recently taken away Norway's foremost trans activist, Esben Esther Pirelli Benestad, the authorisation as a doctor. He is Norway's best-known doctor in gender dysphoria but is now accused of repeatedly mistreating such patients.
Incorrect
Earlier this year, a Norwegian government commission criticised the treatment to people with gender incongruity. According to the report, there is a risk of over-, under- and incorrect treatment. These mistakes are all based on one thing: a too-weak knowledge base.
The report further shows that hormone therapy is not only given by Oslo's University Hospital, as it should be, but also by General Practitioners and other healthcare facilities. That is wrong, acknowledges the director of the Directorate of Health, Bjørn Guldvog, in an interview with Dagen this week. "I find it strange that you in the press have not picked this up." But, he adds, "We are not in a position to supervise; that is what the Norwegian Health Authority is supposed to do."
According to Guldvog, the current guidelines might need to be revised. Many problems could be solved by expanding the capacity of gender healthcare services in Norway. "Then we can ensure that those who need help are welcomed and given good and individually adapted help."