Italians must have more children
18-08-2023
Southern Europe
Aart Heering, RD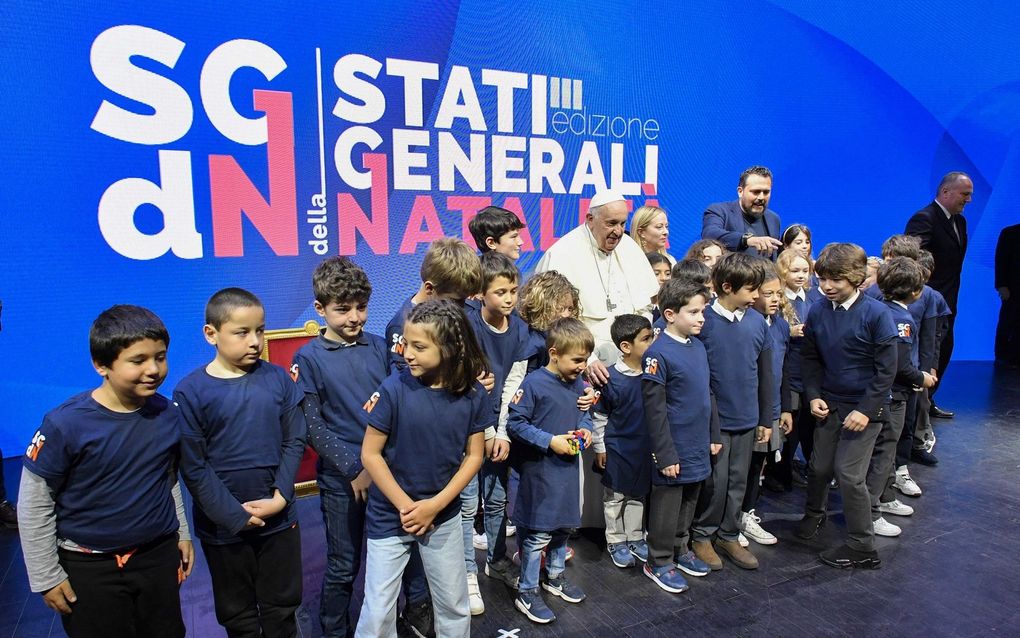 The traditional Italian family, with a macho patriarch, a caring mother hen and a half or whole dozen chicks of all sizes, is long a thing of the past. The number of children per family has been falling for decades.
The media speak of a "demographic crisis" or even "demographic winter", and the Meloni government has made the fight for a higher birth rate one of its top priorities. But there is no clear policy yet.
The figures are self-evident. In 1964, the peak year of the post-war Miracolo Economico, the Italian version of the German Wirtschaftswunder, 1 million children were born in Italy. By 2022, there were only 393,000, just over half the 719,000 deaths. Each Italian woman now has an average of 1.24 children, while 2.1 is needed to maintain the population -which has fallen by 1.5 million since 2014.
Experts have calculated that to maintain current social security, the figure would have to rise to at least 1.6 by 2030. This calls for an incentive policy. The demand for this, which by the way, is being made across Europe, is all the more urgent in Italy with its economic stagnation and sky-high public debt.
Aversion
Last May, the so-called States General of Birth was held in Rome. At this meeting, which Pope Francis also attended, Meloni called for a change in attitudes. She said the "spirit of '68" and the individualism that came with it had allegedly led to an aversion to the traditional family and, thus, to having children.
Family Affairs Minister Eugenia Roccella then argued that a revaluation of motherhood is necessary to stop the current trend. Good, but at the same time, cheap advice. It was pointed out from many sides that problems of a material nature also come into play. Young couples who would like to have children are sometimes forced to postpone or even give up the choice altogether. And this, in turn, has to do with the archaic structure of the Italian economy.
Wages
Italian (net) wages are a quarter to a third below those of France and Germany, but the cost of living is not. That means that one income is usually not enough. But the number of public nurseries and kindergartens is limited and private childcare is expensive. Grandparents, who could babysit in the traditional Italian extended family, now often also work or do not live in the same city.
Childcare within the company is difficult to achieve in a country where three-quarters of the working population is employed in small and medium-sized enterprises. After all, part-time work is not common and is ranked lower, including in terms of pay, than a 'real' job.
Child benefit
Things have improved in recent years, though. For instance, the Draghi government introduced the first universal child benefit in 2021, ranging from €50 to €175 per child per month, depending on income. Meloni added a few fiscal measures: halving VAT on nappies and babyfood and tax cuts for parents with children. But of the 4 billion euros allocated in the Corona recovery plan to build crèches and kindergartens, not a single euro has been spent due to bureaucratic procrastination.
That immigrants could also contribute to solving the demographic problem is a taboo topic for the ruling party Lega. Keeping migrants out is a key issue for this party.