Regions in Russia started to ban abortion. Is a national ban realistic?
16-11-2023
Eastern Europe
Kathryn Idema, CNE.news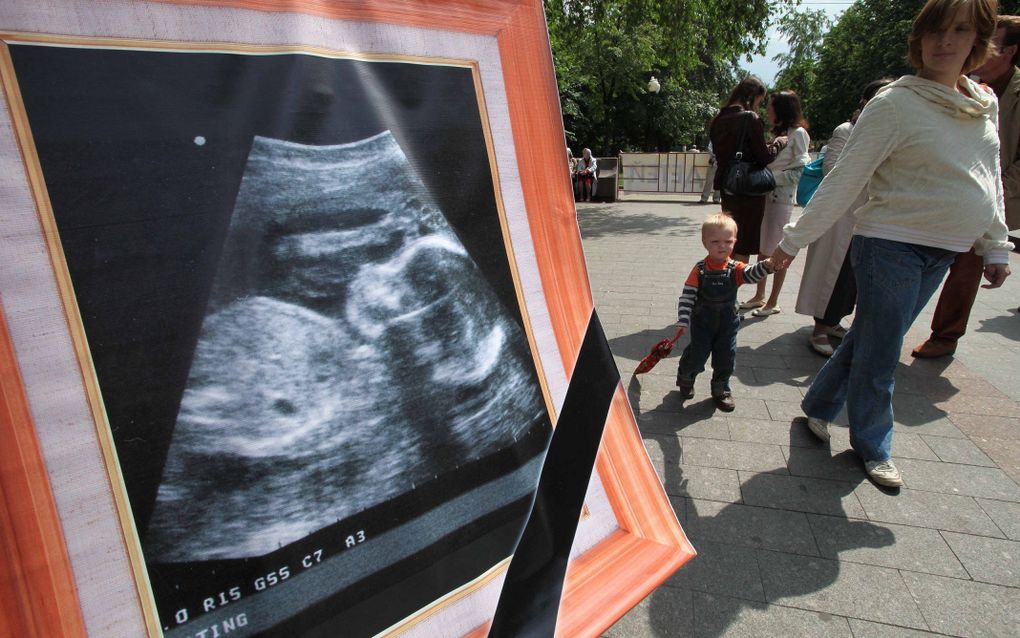 Some regions in Russia have started legislating for restrictions on abortion. The Russian Orthodox Church is happy with that and even wants to see a nationwide ban on abortion. The population decline makes this necessary, the clergy thinks.
According to Patriarch Kirill of Moscow and other leaders from the Russian Orthodox Church, they hope to see a nationwide ban on abortion come soon. Kirill's call to end abortion comes after a series of abortion restrictions imposed at the regional level, particularly in the eastern region of Mordovia and the Tver region – approximately 110 kilometres from Moscow, according to RIA Novosti. Private clinics in the western region of Kursk and Crimea are now "voluntarily refusing" their abortion services.
While Kirill hopes that a national ban will motivate other areas to reconsider, he also wants to see a resolution in Russia's ongoing demographic decline.
Economy
"In Russia, there really is a population problem. The country is huge, but the population is absolutely insufficient. Not to mention the economy. We really need more people, this is an obvious fact, everyone admits it - both politicians and sociologists," he said in Religious Information Service of Ukraine (RISU).
According to a PBS News Hour report, Russia's western city of Kaliningrad has also received calls to ban abortions in private clinics. So far, only a proposal has been made in the area, but the ongoing debate has prompted other areas to take action.
Violence
Russia's Mordovia region became the first to prohibit abortions and confront its population problem. Larisa Solodovnikova, a member of Mordovia's Social Policy Committee of the State Council, said that the recent legislation will have a positive effect on local birth rates.
"The law will create a barrier to so-called reproductive violence," said the deputy. "Unfortunately, often husbands, partners, close relatives and health workers prevent a woman from making a decision to continue her pregnancy. As a doctor, I know how important it is to promptly support a doubting woman at this time – with kind words and wise professional advice." she said to Russia's RGRU.
At the beginning of November, deputies from the Tver region's legislative assembly approved a regional ban on all abortions. Any violations are accountable to "administrative liability," in the form of a fine, its regional parliament said in another report in RIV Novosti.
As described in the amendments to the region's abortion law, "inducing a pregnant woman to artificially terminate her pregnancy through persuasion, proposals, bribery or deception" is subject to a fine of up to five thousand Russian Rubles (approximately 51,000 Euros). When it comes to officials and legal entities, the fines can be up to 50,000 Rubles (over 510 Euros) or even 200,000 Rubles (over 2,000 Euros). Tver region officials also said that the regional ban was issued because they wanted to increase the birth rates in the area.
Lenin
As reported by the UN and RGRU, Russia remains a 'world leader' in the number of abortions – at least 53.7 per 1000 women. At least 5 out of 10 pregnancies in the country end in abortion. After abortion was legalised during the Lenin period, over 230 million pregnancies were terminated in the last 100 years. According to Rosstat figures which were published in RGRU, over 50.5 million abortions were carried out between 1991 to 2021. These figures exclude the abortions performed in private clinics.
According to the PBS News Hour report, abortions are allowed past 12 weeks only in exceptional cases such as rape. Women are required to wait between 48 hours to one week in case they may reconsider. Psychological consultations are also offered before the procedure, according to an AP review of state-wide guidelines that were published by PBS.