TV star becomes mother of her dead son's child through surrogacy
05-04-2023
Southern Europe

CNE.news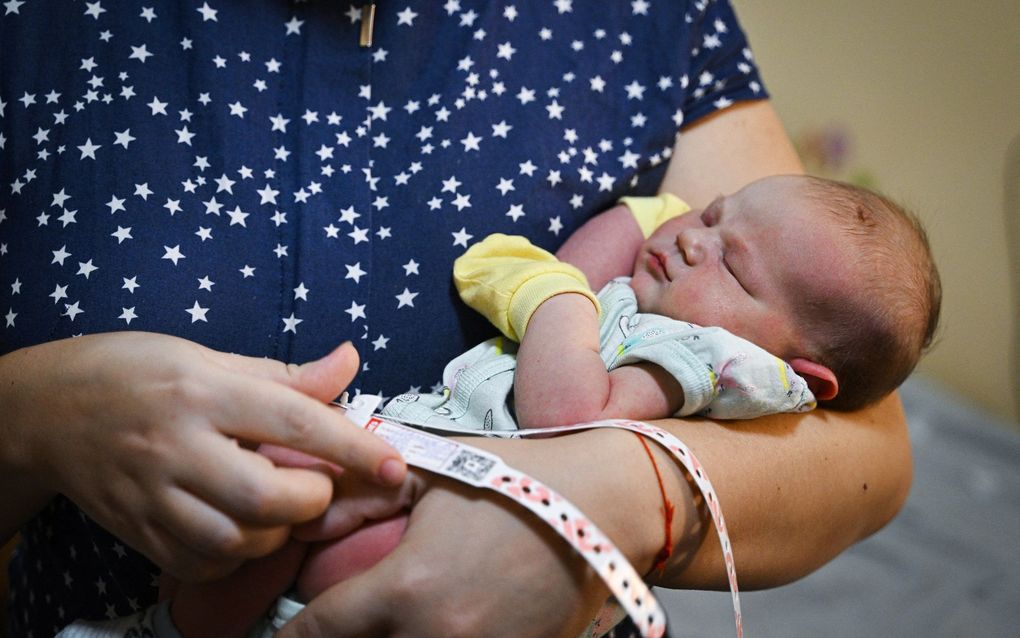 Ana Obregón (68) reveals that she became the mother of her grandchild after her surrogacy process caused rifts in Spanish society.
When TV star Ana Obregón was wheelchaired out of a Miami hospital last week, Spain became unsettled. While the media eagerly spread the news, the progressive Spanish government expressed its disgust at the turn of events. Irene Montero, the Minister of Equality, called surrogacy, a practice that degrades women.
But that was not all. On Tuesday, Obregón gave an interview to ¡Hola! Magazine, in which she revealed that the newborn is biologically not her daughter but her granddaughter. Through surrogacy, however, she is legally the mother.
Ana Obregón cumple la última voluntad de su hijo Aless Lequio y nos presenta a su nieta, Ana Sandra https://t.co/dgojqkN25l pic.twitter.com/WlHM9Rwy8u

— Revista ¡HOLA! (@hola) April 5, 2023
The decision to enter a surrogacy process, Obregón explains, was made on the same day her son Álex died. "It was Álex's last will to bring his son into the world." Álex Lequio died in 2020 at the age of 27 due to cancer. When he was diagnosed, doctors advised him to save sperm samples in case the chemotherapy affected him in the future. These samples were saved in the United States, Obregón explains.
Attempts
The process of getting a child through surrogacy dubbed Obregón as "difficult". "The pregnancy did not occur on the first attempt, far from it; They have been several times and every time it did not work, I was terribly upset and started over. It's been a battle, a long road, but it's what has kept me alive."
Obregón never had any doubts about the process, she says. "If my son's last will was that, how can I not do it?" She has nothing to hide, she says. "How can I hide a blessing from God?" The child will "obviously" be baptised, she says.
She also does not understand the criticism from her home country. "This debate is absurd because this assisted reproduction technique has been done for many years and is legal in many countries worldwide. What scandal is this, now?" For possible questions from the child about the structure she is in, Obregón is also prepared: "I'll tell the girl: 'Well, look, your dad is in heaven, and what he most wanted was for you to come into the world, and your mom is a donor', and that's it. What is the problem?"
Obregón refused to be present at the delivery. "I didn't dare but sat in a little room next to it," he said. Although the child was born three weeks early, the TV star has no idea how the delivery went. "I only know that they called me, and I went there."
Despite all the fuss, Obregón is not ruling out a new surrogacy process. "My son wanted five children, so maybe there will be another child," she says.
Universal
For Obregón, a return to her homeland now awaits. That is still some time away as she has to wait for the necessary papers to travel together to Spain. Although Spain prohibits surrogacy in all forms, it cannot deny access to a surrogate child from abroad if another country recognises the parenthood.
Surrogacy is banned in the vast majority of European countries. Many people interested in these practices, therefore, seek surrogacy services abroad, such as in Ukraine, Georgia or the United States. Since countries cannot do much about cross-border surrogacy agreements, the discussion about this subject is growing. In early March, dozens of experts called for the universal abolition of surrogacy in Casablanca, Morocco. According to them, a universal ban is the only way to legally prohibit this practice.
Bible
The Spanish Evangelical Alliance also spoke critically of surrogacy in a recently published document, which analyses the ethical and moral aspects of the practice. The Alliance argues that "this practice should not be authorised or legalised" and calls for it to be considered "medical, physical and psychological violence against women."
The Alliance also identify biblical antecedents of surrogacy. For example, in the case of Sarai and Hagar (Genesis 16:4-5). According to the Alliance, surrogacy is "not ideal according to God or His will." In the Bible, they say, "there are prescriptive texts of the will of God and descriptive texts of the reality of the fallen human being."