How long will we pray for revival in our city?
19-08-2023
Christian Life
Kathryn Idema, CNE.news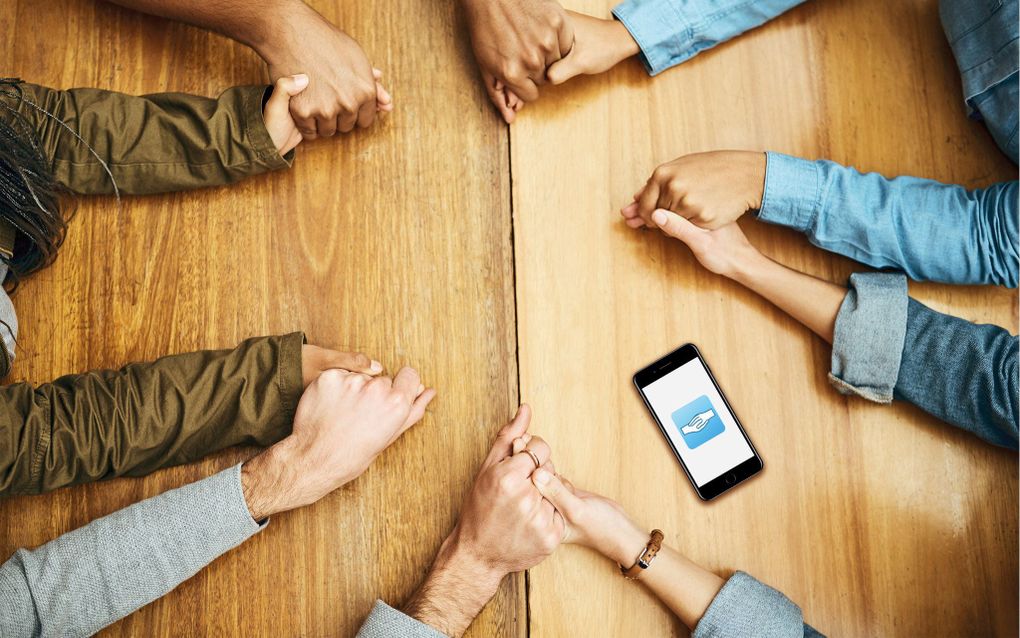 Revival would come to the city! That was revealed to a man from Rotterdam, in Holland, over fifty years ago. The visions birthed a local prayer movement that spanned throughout the 1970s.
All was quiet until decades later, when two area pastors prayed for change in the city. Meanwhile near Utrecht, about 60 kilometres from Rotterdam, a series of conversations began about starting a prayer room.
When the request first came to Jonathan Westerkamp and his wife Esther in 2017, he refused. However, the father of three says that things changed when he received a "pretty clear calling from God" to start one in Rotterdam.
After nearly four years of building a team and finding a suitable building, the 24/7 Rotterdam prayer room now has over fifty churches participating and has logged 70 hours of prayer into its schedule.
Outreach
Many churches use the prayer room on a regular basis for their activities. During the Covid-19 pandemic, one church decided to invite other Christian leaders to go prayer walking.
The prayer walks have also acted as a critical juncture, where Pentecostal and Reformed leaders meet and pray for one another. "Their hope is that God would interfere in the city," Westerkamp said.
Many who get involved are in their 20s and 30s and believe they are a part of something bigger happening throughout Europe. "We have a longing to reach out to young people and invite them to a life of prayer," he said.
Outreach
Although the development is still in the early phases, 24/7 Prayer Rotterdam envisions even more outreach to young people.
They currently offer a year-long program called Pulse that allows those ages 17-28 to live in the city and work alongside of the prayer room's mission.
Westerkamp says that their aim is to have young people begin their working lives in prayer. While the Dutch Statistics Office CBS cites that half of those (54 per cent) age 15 and older do not belong to a religious denomination in the Netherlands, he is convinced that another revival among young people is coming. "There's a longing for God to interfere again," he says.
Asbury
While some see Europe as a post-Christian continent, others believe that God has not given up on its people.
In an earlier CNE article, YWAM Europe Director Jeff Fountain said that a "renewed spiritual hunger, new stirring of prayer, fresh expressions of the church, and migrant churches restoring faith" are becoming evident across the continent.
While Europe may be the first to be Christianised and also de-Christianised, according to a 2021 Missiological report, the continent has witnessed new churches and prayer movements. Last year in 2022, over 13,000 teens and young adults across Germany gathered at Christival to pray for a revival. Occurring every five years, Christival is a non-denominational network that can trace its roots to the Jesus Movement.
Yearnings for revival have also spread to the United States.
In another CNE report, a student church service at Asbury University grew into a weeks-long event of praying, worshipping, and crying before the altar. No fog machines, coloured lights, or loud music could be seen. Only communal prayer, a-capella worship and widespread confessions to God were heard, which intrigued many of its outsiders.
The 1,500-seat auditorium soon swelled to several rooms throughout the university. Some travelled from across the world to become a part of what many believed were the sparks of an oncoming revival.
Awakening
Even after the event moved outside the campus, some Christian media continued to call it a "revival" while others stuck to "awakening."
Whether Asbury was a revival or not, many Christian leaders want to see something similar happen in Europe. Brian Heasley, the International Prayer Director for 24/7 Prayer, says that European Christians should listen to the developing world, as he believes that the next move of God will likely come out of Africa. Currently, Iran has one of the fastest-growing churches in the world, according to Heasley.
While we certainly cannot "manufacture Asbury," he tells CNE, it is important to ask ourselves what revival looks like. "There is a hunger for the deeper sense of the Spirit," he says.
Perseverance
In preparing for revival in Europe, perseverance is the key, according to Jonathan Westerkamp. The man from Rotterdam who envisioned a revival in his city is now in his 90s and lives in a nursing home.
Westerkamp asks the question that if this man persevered in prayer for 50 years, would we be willing to do the same? While another revival may come soon, more time may be needed. "Would we be willing to wait for 20 years and not see any results?" he said.
Westerkamp also says that there is a lot of potential for God to move when we submit our longing for comfort to Him. And that may be difficult for many Europeans.
"It's a lot about people who are willing to give everything up and follow Jesus," he says.