Concerning Kids – Learning English is much more fun on the swing!
28-10-2023
Christian Life

Anna Gnatyshyna, CNE.news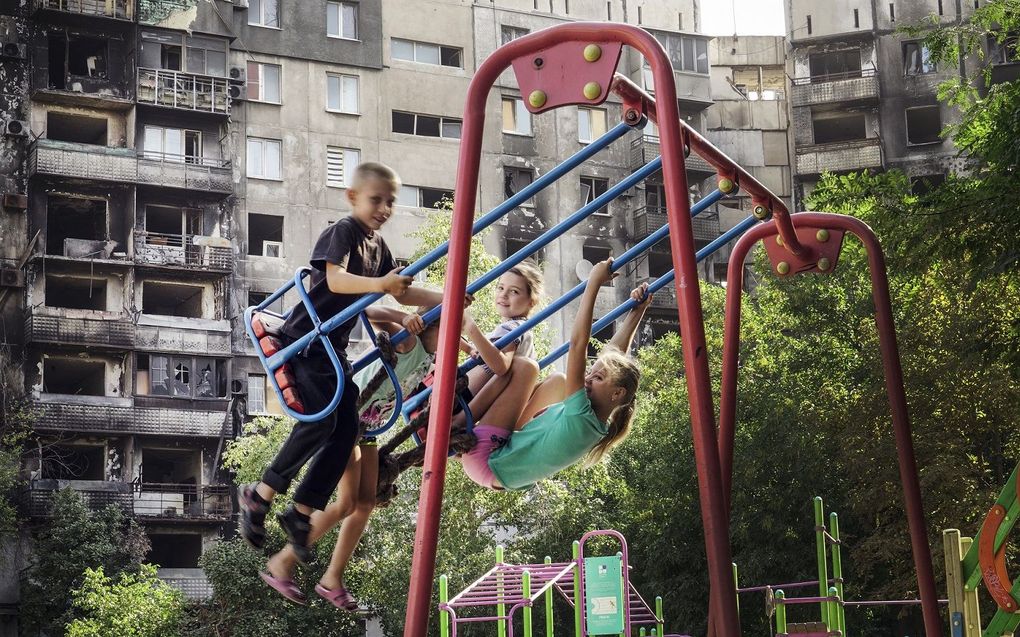 Albert Einstein once said, "Play is the highest form of research." Children and playtime are a match made in heaven. It's almost as if they've earned a Ph.D. in fun-having. The moment they spot a playground, a cardboard box, or even just an empty corner of the living room, their eyes light up, and they're ready to start their adventure.
Every week, my team and I run a program for kids in church, and besides the usual Bible lessons, we also play with them, do crafts and study English. At first, we were sceptical about whether our setting could be a good place for teaching English. However, it worked the best. All boring language rules were played out in funny games, and kids seemed not even to notice they were studying a foreign language.
I remember a moment during a picnic with friends when I turned out to be the only one willing to push the kids on the huge swing while other adults were busy barbecuing or sunbathing. The kids were overexcited, and they requested me to stop the swing so they could jump off and start it again when they jumped back. I wanted to slow them down, so I announced that that swing was a bus and they could hop off and hop on every stop. There was only one rule: they should speak English to me.
This game lasted for the next 30 minutes, and the kids learned all the phrases that are needed for bus travel. Then we learned the numbers and the names of the animals they "take" on a ride with them. At the end of the picnic, two families asked me to tutor their kids because the children didn't like English at school, but here they were excited about learning new words.
Boring chores
I like the phrase, "Everything is edible if it's chocolate-covered". Well, everything is learnable if it's game-played. Even boring house chores can be done as an adventure or a game. I know many families where kids earn medals, stars, and stickers after completing their chores. If you get them interested, they will do anything. The only thing I learned the hard way was not to ask several kids to do dishes when I was hosting a party. They tried to do it all at the same time. Dishwashing had never been so entertaining for them because they turned it into a water fight. When I entered my kitchen, I was in shock, as the kitchen resembled a waterpark.
It is challenging to 'switch off' my adulthood and relax in a game with kids because I want to be productive with my time. However, I admit that it is not possible to finish all my tasks even with all the time in the world. Every day will bring new challenges and work to be done. And somewhere in the midst of chaos and unfinished to-do lists, I can have a break and play with a child and teach it something in a game, as long as the kid is still small.