Column from Germany: Jews in Germany are afraid to show their identity
20-11-2023
Christian Life

Wolfgang Stock, CNE.news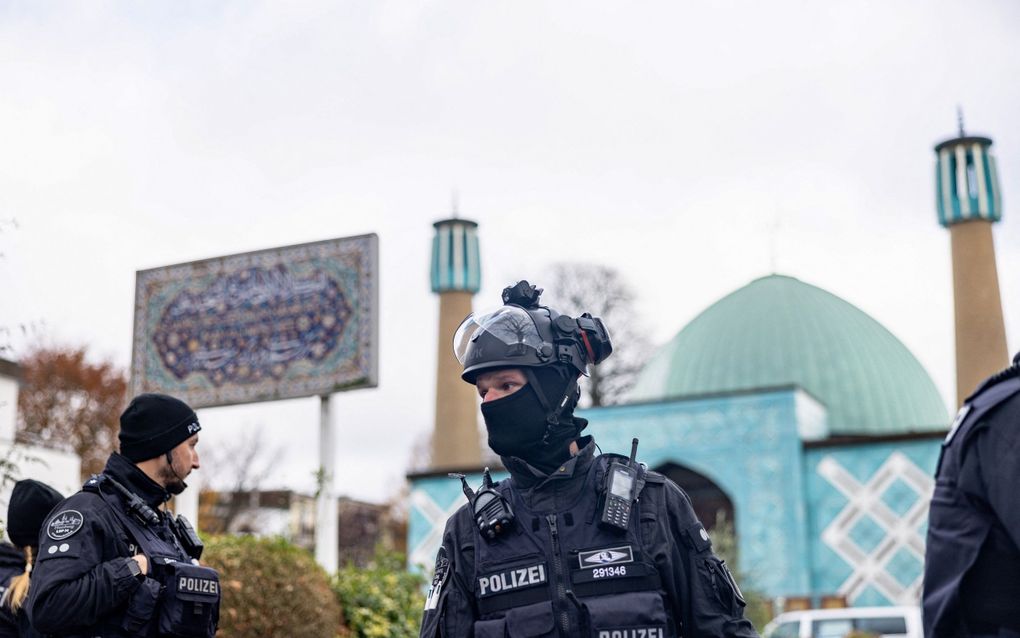 Last week, more than 500 police officers raided the "Islamic Centre Hamburg", a large mosque known to be anti-Semitic, as well as 54 of its branches throughout Germany. With this raid, the authorities want to gather the final evidence to ban the community's activities.
"The Islamic Centre Hamburg is suspected of acting against the constitutional order and against the idea of international understanding," explained Federal Minister of the Interior Nancy Faeser. It is also suspected of supporting the activities of the Lebanese terrorist organisation Hezbollah, which is banned in Germany.
I was reassured by this action –although it could also be interpreted as an attack on religious freedom– because it shows again that the authorities in Germany are trying to take decisive action against anti-Semitism. This can also be seen in many other examples: Burning the flags of foreign countries is a crime in Germany and is also enforced – this was introduced three years ago, specifically to prevent the burnings of the Israeli flag. The slogan "from the river to the sea" is also already generally banned in some federal states and will probably soon be banned in others.
Compared to neighbouring European countries such as Great Britain or France, people in Germany could, therefore, be relatively reassured.
Behaviour
And yet, there is far too much anti-Semitism in Germany, especially in light of the memory of the horrors of the Holocaust, with which it is inextricably linked. This dark past still characterises the behaviour of most political and social leaders and the serious political measures taken in Germany as a result.
Unfortunately, however, there are increasing anti-Semitic tendencies on both the radical right and the radical left, which are being enormously reinforced by Islamist groups. It is also becoming increasingly apparent that many of the refugees who have come to Germany are spreading hatred of Israel – and the large number of Turks living in Germany, many of whom have a very uncritical relationship with Turkish President Erdogan, is exacerbating the situation in many German cities.
Envelope
Just under 100,000 Jewish believers live in Germany; the total Jewish population in Germany is estimated to be around 225,000. This figure includes all people who are considered to be Jewish in the broadest definition; it makes Germany the third-largest Jewish community in Europe after France and Great Britain.
These fellow citizens have been afraid since 7 October. Their weekly newspaper, "Jüdische Allgemeine", is no longer sent openly in the mail but now in a neutral envelope that conceals the contents. Many say that they are now pulling down the shutters before they start Shabbat.
One student reported in the major weekly newspaper DIE ZEIT that she dreamt of beheadings, rapes and kidnappings at night in the first few days after the attacks and was unable to go to university. She now dares to go to seminars again but is unable to concentrate, and she speaks more quietly – and never about the war. To avoid being recognised as Jewish, she also leaves her Star of David necklace at home. She never wanted to hide, "but now I have to. Just like I had to end some relationships with left-wing and queer people because they didn't want to condemn Hamas terror or, even worse, even celebrate it". She distrusts even those friends and acquaintances who have not contacted her after the attacks.
Interfaith dialogue
In contrast, many celebrities have publicly taken sides with our Jewish fellow citizens. The churches were the first to show visible solidarity with them and to call for demonstrations. Numerous initiatives have been added to existing programmes with which the government and civil society organisations want to counter anti-Semitism more effectively. These include educational programmes, the promotion of interfaith dialogue and the aforementioned strict prosecution of anti-Semitic crimes.
Two video podcasts by a minister who has nothing at all to do with Israel and anti-Semitism have made this particularly clear worldwide: Robert Habeck, a top Green politician, is the German Minister for Economic Affairs. But he has repeatedly spoken out on this topic and has now also sharply criticised left-wing activists who make anti-Semitic statements, such as Greta Thunberg. His last, ten-minute, eloquent speech reached 42 million viewers worldwide within a few days – and rightly so. Robert Habeck has spoken from the souls of many Germans, but unfortunately, not everyone living in Germany.