Concerning Kids – Art is an outlet for complex feelings
11-11-2023
Christian Life

Anna Gnatyshyna, CNE.news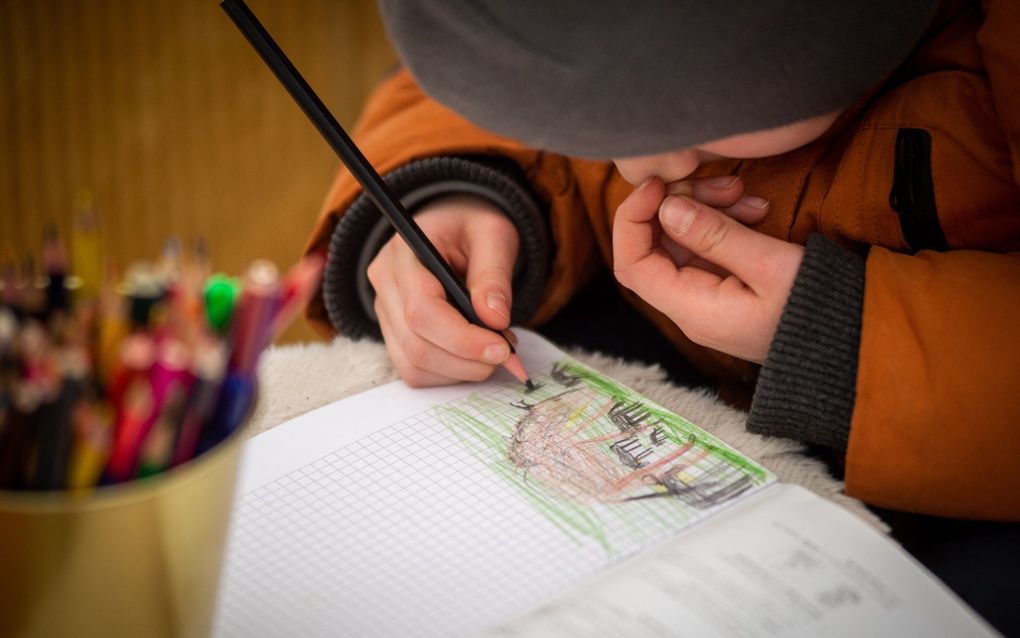 In my apartment, there is a special box for children. I don't have children, but my friends do. And their kids know where the box is. Whenever they feel bored with adults (and that happens often), they go to the box to entertain themselves.
The box contains puzzles, colorings, some hand craft materials, white paper and markers. You might guess that paper and markers are the most used. They love to draw out of their heads and their imagination is unlimited.
Last summer I worked with kids who were traumatised by war experiences in Ukraine. The kids showed all signs of trauma; they were not responding to the children's programme, did not talk to adults and other kids, did not want to play, were physically and emotionally closed. But most of these kids showed interest only to one activity – drawing.
As they were busy, I was surprised to see them drawing tanks, burning buildings, dead soldiers. It was a vital moment for them to process their experience through art, not through words. Later, when I asked them to explain the pictures, they were eager to talk referring only to something they drew.
Markers
Art is a form of expression their inner world. Children, often limited in their vocabulary and communication skills, can find art to be a liberating form of expression. Whether it's through painting, drawing, or making sculptures, music, or dancing, art allows children to convey their innermost feelings without the need for elaborate explanations.
Art is also a safe outlet for emotions. Deep and sad emotions can be difficult to articulate verbally, and children may even suppress them due to fear or societal pressure. Art offers a safe and non-threatening outlet for these emotions. Kids talk through paper and markers.
Heal
Art helps them to feel empowered. Kids often leave me their drawings as a gift. I save them and by now, I have a whole wall decorated with their drawings. They love to come back to my apartment and see their drawings on my wall. I make sure to say how proud I am of their gifts every time. The drawings empower them, as they were able to create something that is valuable for me.
I love the time when they are drawing something. It helps me to connect with them and communicate something important. They process their life on paper, heal and learn to be resilient to the challenges of this world.
My box is often topped with new materials, so that kids enjoy their time in my house. And I am intentional about creating this safe space for them, as I encourage their self-expression and I am supportive by asking open-ending questions about what they draw. And kids feel that I care and love them, as they know that Anna's box is designated only for them.